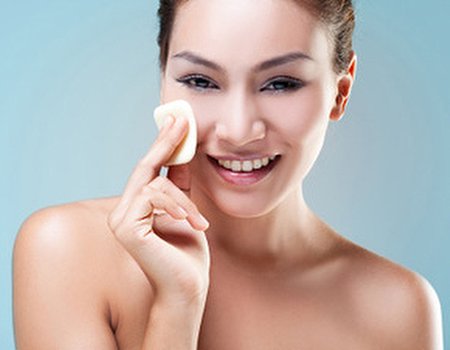 You know you're getting on a bit when you find yourself absent-mindedly quoting phrases that once had you rolling your eyes at their sheer lack of cool. One such phrase that crops up every so often at Wahanda HQ is 'We didn't have that in my day'. It seems every day we discover some genius device or app designed to make the lives of teenagers today that bit easier, and more fun than ours. Yet when asked the question if we would go back and do it all again with these modern discoveries, the answer is a resounding "NO!"
It's hard being a teenager: bad skin, greasy hair and an underlying belief that 'no one understands me'. Add to the equation camera phones and social networks documenting every awkward moment and you'll find that despite their iPhones and hair straighteners, kids today have got it pretty hard. That's why us lovely folks at Wahanda have taken pity, teaming the wonderful power of hindsight with modern beauty treatments (that weren't available in our day) to create this survival guide for the modern day teen.
Acne
Acne has been plaguing anxious teens for decades. Caused by overactive sebaceous glands that produce too much sebum, this clogs the pores and creates bacteria - leading to painful, red breakouts that can last for years and even leave scarring when they do disappear.
Treatments If you suffer from acne it really is worth discussing with your GP who can prescribe medical treatments if necessary. However, keeping skin clean and hygienic is a great start. Try a Galvanic facial which deeply penetrates, cleansing pores and sending out currents to decongest and rehydrate different patches of skin.
Quick fix Unfortunately, there's no such thing as a quick fix for acne but we love products like Manuka Doctor ApiClear Skin Treatment Serum which can be a great help. This lightweight, oil-free serum contains Purified Bee Venom and Manuka Honey to provide relief while its hydrating properties help cell regeneration (improving the skin) and reduce scarring. Manuka Doctor ApiClear Skin Treatment Serum , £18.99
Bad brows
Eyebrows can be a real source or pain for the average teen – and that's not just the tweezing. When it comes to brows, most teens rock one of two looks: over-plucked or over-grown. Without guidance it's hard to know where to start with eyebrows, or in fact, where to stop!
Treatments When tweezing for the first time, get help from a professional who can easily identify the natural shape of your brow and leave you with a good template to follow. There are many treatments to pick from, but threading has been around for centuries and is very popular. It's quick, relatively painless and has lasting results.
Quick fix Benefit's Browzings is a great kit for beginners. Containing instructions, mini wax strips, and tweezers as well as natural shaded powders to fill in any mistakes, this kit has all you need for gorgeous brows. Benefit Brow Zings, £22.50
Makeup mishaps
We've all been there; black lipstick, mum's powder-blue eye shadow, poorly applied foundation – and often it's the wrong shade anyway. Without guidance, teenage makeup can be a disaster; but thankfully there are experts out there waiting to make sure you get it right.
Treatment There's a lot to learn when it comes to make up and it takes time to find out which colours and looks suit you. Makeup classes can be a great investment to learn what works and what doesn't – and they're pretty good fun too.
Quick fix If you've got a few simple questions like 'How do I apply blusher?' (it took us years to learn), visit a beauty counter in your local department store and you'll find that most assistants are happy to help and recommend products for your skin tone.
Bad hair days
As a teenager when it comes to hair dos it would seem there are just as many hair don'ts. Patchy dye jobs, DIY cuts, or perhaps you're one of the unlucky few whose mother is still convinced that the at-home-bowl-cut is both economical and stylish – sound familiar? Make sure your barnet doesn't let you down with tips from those in the know.
Treatment A professional consultation is a great way to experiment with new looks and colours without risking DIY disaster. Try to book one separately before you go for a haircut to give yourself a couple of days to mullet it over (see what we did there?) and avoid rushing into a style you'll regret.
Quick fix Back in our day we had to use irons and ironing boards to control our hair. Ok, not quite - but we certainly didn't have the brilliant range of styling tools that are available today. Invest in a good pair of ceramic tongs and practice straightening, waving and curling for a new look every day. Remington 230 Ceramic Slim Straightener S3500, from £20.99
Nail biting
Your teenage years can be confusing, emotional and, above all, stressful. It's no wonder so many of us turned to nail biting when exam time came around. Nip this bad habit in the bud now or risk a lifetime of weak stubby nails…
Treatment A gel manicure can work wonders for a nail biter. Not only does the chip-free finish create a pretty little force-field, too tough for even the most expert teeth to nibble through, but it leaves nails looking so lovely and shiny that you just won't want to.
Quick fix Nail biting treatments like Mavala Stop have been popular since we were wee little nail-biters. This clear polish has a bitter taste that will deter nail-biting even on a really bad hair day. Also effective for thumb suckers – which is something no teen wants to be caught doing. Mavala Stop (Nail Biting Treatment), £4.49