Autumn is coming which means a change of weather, change of wardrobe and, for many of us, a change of hair. The start of a new season is the perfect opportunity to update your look, and what could be quicker or simpler than a change of hair colour. Just ask Kim Kardashian and Carey Mulligan, who recently unveiled their moves from brunette to blonde and blonde to brunette. Unfortunately for Kim, her bold new look hasn't been quite as well received as Carey's 'do – which, admittedly, does look great. With this in mind, and on the verge of colour change ourselves, we thought it a good idea to investigate the best ways to 'do a Carey' and guarantee a new colour that suits you... Image: REX/ David Fisher
Know what you want
There's no point going to a hair appointment with no idea what you want to get from it. Before you find yourself making a drastic decision, think about what you want this new colour to do for you. Would you like to boost shine, warm up your complexion, accentuate your eyes? Make sure you're ready to communicate this to a colourist and they will be able to advise you on how best to achieve this for your skin tone, hair type etc.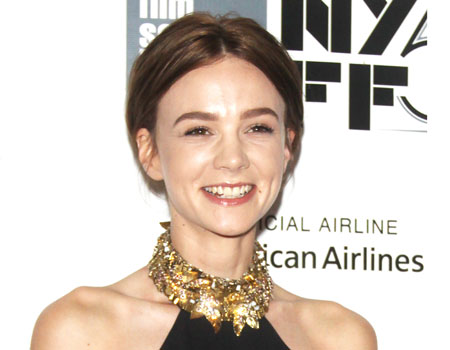 Image: REX/MediaPunch
Accept that you are not Carey Mulligan
Carey's new hair looks great, but a slightly lighter shade might suit you even better. Bringing a celebrity picture with you to an appointment is always a good idea if you have seen a specific look you want to replicate, but remember a good stylist will want to give you a look that will flatter you so listen to their advice and remember that certain shades look better on certain people. Yes, we mean you Kim Kardashian.
It's OK to be scared of commitment
We're not talking Chandler Bing in his pre-Monica days or even SATC's Samantha. When it comes to hair, it's ok to be wary of sticking to one permanent hair colour. Fortunately if you're not looking for too dramatic a change, there's a spectrum of semi-permanent shades that say you don't have to. Explain to your stylist that you're unsure and they can help you work out whether you can get the look you're after with a semi-perm. Note semi-permanent dyes can't lighten hair, but they're a great option if you want to go deeper, darker or maybe a little redder.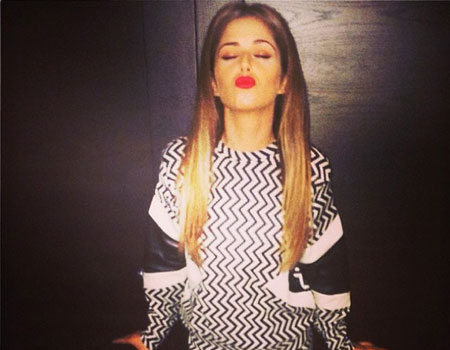 Image from ladyccole instagram
Try something subtle
Another option for anyone who isn't sure they want a whole new look is to begin the transformation with something small, like lighter ends. Dip dyeing is set to be just as big this season as it was throughout the summer - just ask Cheryl Cole who debuted some blonde ends last week. Forget summer shades though, it's time to put away your pastels and go for something a bit more seasonal. Discuss with your stylist how many shades lighter to make your ends and go for golden and caramel colours for a gorgeous autumnal look.
Boost your existing colour
If you're actually pretty happy with your natural hair colour (or a recent dye job) then give it a boost with a conditioning treatment to restore colour and shine, or subtle highlights. As always discuss your options with your hairdresser (we know we sound like a broken record but they really so know best) and you might find an intensive conditioning treatment might be all it takes to breathe some life back into your colour.