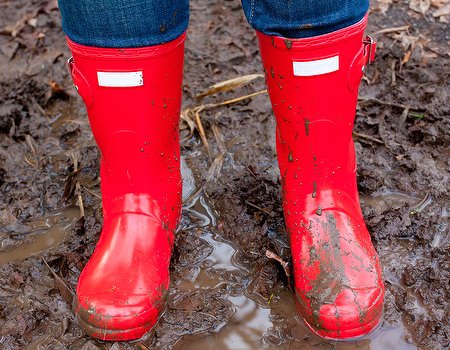 If you're one of the lucky few who managed to get tickets for Glastonbury (or any other UK festival) this year, chances are you've just had (or are currently preparing for) one of the best weekends of your life. Ever. Unfortunately, as we are reminded at the end of every Christmas, birthday and summer holiday, after every high comes a low, and when it comes to festivals it's not just your mood and bank balance that are affected. After a weekend of disturbed sleep, fast food and questionable hygiene, our skin, hair, nails and muscles are left to pay the price. Here's how to undo some of the damage.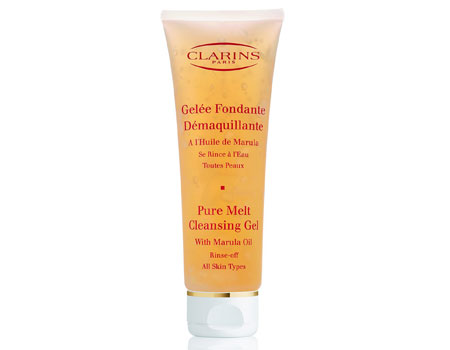 Cleanse
When making our way home from a festival there are two things most of us look forward to: a cup of tea and a good, thorough, wash. After a few days of face paint, face wipes (when you remember) and fried food, your poor pores will need more than a quick rinse to recover. For some instant damage control, try a cleanser like Clarins Pure Melt Cleansing Gel (£20, Boots), which goes on like a gel before transforming into a gentle oil that glides into all corners and creases, ensuring a proper clean, before turning into a milky cleanser when rinsed off with water. For a thoroughly deep clean, why not visit a professional? Find the right facial for you, and forget all about whatever skin sins you might have committed in that tent.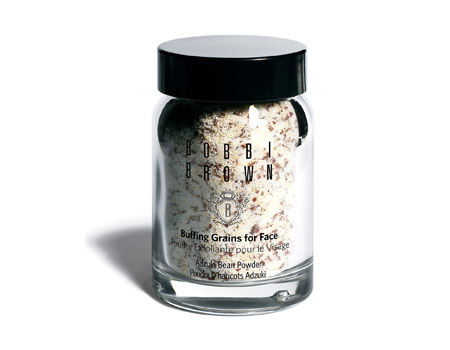 Scrub up
Three days of grimy conditions and no access to decent washing facilities (why no one's invented a tent with a power shower yet we don't understand) can leave skin a little, excuse the inelegant phrasing, clogged up. Transform dull looking skin, before it has a chance to react in breakouts, with an exfoliation session. For the face, we love Bobbi Brown's Buffing Grains (£28), which are gentle yet effective. For the body, we love the slightly tougher, and gorgeous smelling, Sugar Crush Body Scrub by Soap and Glory, which always leaves skin feeling soft as a baby's bottom. If in doubt, a professional body scrub will always leave you feeling relaxed and rejuvenated, with a radiant glow to prove it.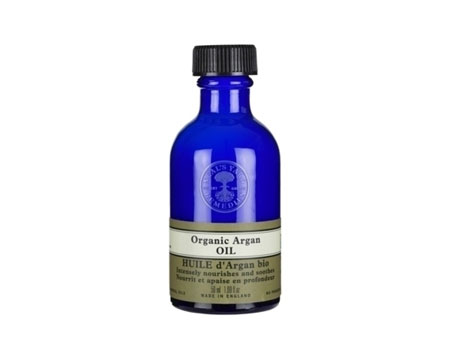 Re-hydrate
If you are currently recovering from a festival you're probably downing a pint of water while you read this. Good idea. To get skin, hair and nails looking and feeling back to normal, water really is key, so drink up. A little extra help from a topical hydrator never goes amiss either. Here at Wahanda we're big fans of Kiehl's Ultra Facial Hydrating Overnight Masque (£28), which brings a whole new meaning to the term 'beauty sleep'. While you're at it, add a little of Neal's Yard's brand new Organic Argan Oil (£17) to the ends of your hair hair and leave it on over night - we tried it for the first time this week and where genuinely impressed by the effect it had on our split ends. You'll wake up feeling like a whole new woman.
Massage
Here at Wahanda we think massages are a pretty important and, let's face it, enjoyable part of life. However, we also realise that they're something of an indulgence. If you feel guilty about the idea of spending an hour having your aches and pains soothed away by a pair of expert hands and some of the finest therapeutic oils around, take comfort in the fact that there are certain situations in life when treating yourself to a spot of pampering is absolutely allowed. Guess what, spending three days in a tent just happens to be one of them. Get home, take a shower, then find a massage near you and let any memories of damp sleeping bags and general discomfort slip away.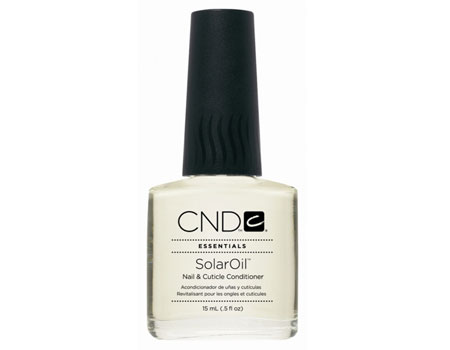 Hands and feet
While dry skin, greasy hair and eye bags might be the biggest tell-tales of a wild weekend, it's often our hands and feet that suffer the most. If all that hand sanitizer has left your mitts feeling dry, and days of dancing in soggy socks have made your little piggies wish they all stayed at home, take action with a pampering product. We love Solar Oil by CND (the nail experts at Cucumba recommended it for our dry, weak nails and we've never looked back) and the Body Shop's Peppermint Purifying Foot Mask, which is like a professional treatment in a tube. Speaking of professional treatments, after a weekend without luxuries, nothing beats a manicure and pedicure. Forget the mosh pit and indulge your inner VIP. Welcome home!
If you do happen to be in the Glastonbury area and all that mud gets too much for you, take refuge at the beautiful Bannatyne Spa at Charlton House Hotel, which – believe it or not – is just a few short miles from the festival site.