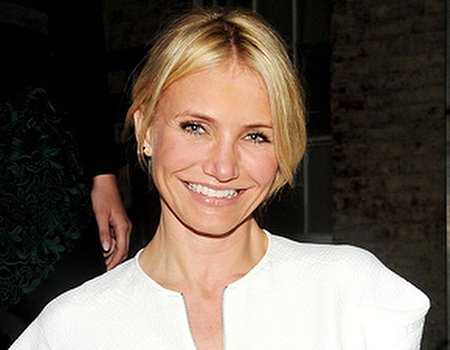 It's no secret that images of 'flawless' celebrities can have a negative effect on the rest of us mere mortals. Without the premium skincare routines, team of dedicated assistants and access to airbrushing, it's hard for 'real women' to compete. That's why we love it when a gorgeous celebrity steps out with a less than perfect complexion and lets the whole world know: "I'm just like you". Image: REX/BillyFarrell/BFANYC.com
When Cara Delevingne admitted her battle with psoriasis may force her to quite the runway earlier this year we hated the idea of her letting a skin condition get the better of her. But with LFW in full swing and Cara at the centre of it, it seems she has it under control - apparently thanks to some advice from a certain Ms Moss. We can't all have a seasoned super model for a fairy godmother, so this London Fashion Week - which also happens to be eczema week - we've created our own guide to coping with some of the most common and troublesome skin conditions suitable for all, including celebs. They are, after all, just like us…
Acne
As suffered by: Cameron Diaz, Brad Pitt and Katy Perry
What is it? Acne is a common skin condition caused by overactive sebaceous glands producing too much sebum, clogging the pores and creating bacteria. This bacteria leads to painful, red breakouts that can last for years and leave scarring. Particularly common in teenage skin, acne can be caused by a number of factors including hormones, stress and bad diet.
Tips: If you suffer from acne it really is worth discussing with your GP who can prescribe medical treatments to help. To avoid further breakouts acne sufferers are also advised to cleanse the affected area with a mild soap or cleanser and luke warm water (but no more than twice a day as frequent washing can aggravate symptoms). Sufferers should also avoid heavy makeup, be sure to keep hair clean and away from the face and, above all, not matter how tempting, do not squeeze.
Rosacea
As suffered by: Renee Zellweger, Cynthia Nixon
What is it? Rosacea is a non-contagious vascular skin condition that causes redness in the skin, spots and visible blood vessels. It affects around one in ten people – most commonly fair skinned women over 30.
Tips: Beauty editor and Rosacea sufferer Rosie Green has learned to cope with the skin condition. She told us her number one tip for avoiding flare ups is to keep away from any known triggers which vary from person to person but can include alcohol, sun, spicy food and cold winds. Rosie also recommends moisturising regularly, wearing sun screen daily and visiting your GP when you become concerned about your skin. Read Rosie's guide to clear, Rosacea-free skin for more advice.
Eczema
As suffered by: Adele and Kate Middleton
What is it? There are many different forms of Eczema and how it affects sufferers varies greatly from person to person. Generally speaking it is an itchy, often red and dry, inflammation of the skin. Atopic Eczema is passed on through genetics and usually affects individuals who suffer from Hay Fever and Asthma as well. Other causes or triggers in other sufferers include skin irritation, stress and the changing of the seasons.
Tips: First and foremost, don't scratch. It might be tempting but this will only aggravate a flare up, occasionally damaging the skin and leading to oozing. Visit your doctor, who can prescribe strong prescription creams and advise on what has triggered the breakout. Meanwhile, avoid harsh or heavily fragranced products (including shampoo) and keep moisturised with a gentle cream like E45.
Psoriasis
As suffered by: Cara Delevingne, Leanne Rimes and Kim Kardashian
What is it? Psoriasis is a skin condition that causes patches of the skin to become red, itchy and flaky often resulting in a scale-like appearance. Psoriasis affects around 2% of the population and can occur at any age but is most common in men and women over 35. It is caused when the process by which the body produces skin cells is accelerated and the body begins producing new cells every three to seven days, rather than the normal three to four months.
Tips: If you think you have psoriasis you should visit your doctor who can prescribe treatment such as topical creams and ointments, phototherapy (which treats the skin by exposing it to certain ultraviolet lights) and, in extreme cases, oral or injected medicines. In the meantime avoid harsh products and keep skin moisturised using a gentle, fragrance-free cream.