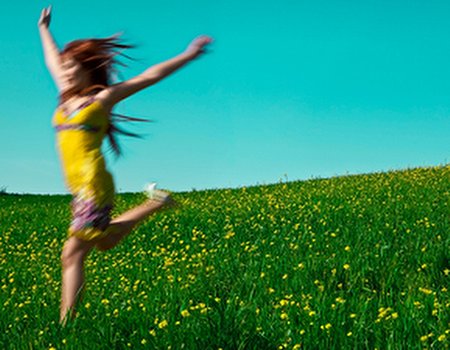 The sun is out, the trees are well and truly blossoming, and a few pairs of flip flops have made their way into Wahanda HQ this morning. It's official: spring is here and we're delighted. There's just one little thing… achoo. Allergies.
All those gorgeous spring flowers may look pretty, but many of us can't appreciate their full glory through our weepy eyes – not to mention runny nose and earth-shattering sneezing fits. With hay fever season on the horizon Allergy Awareness Week couldn't have come at a better time. Organised by Allergy UK, this week (22nd-28th April) is all about drawing attention to the plight of the allergy sufferer and, since there are a few of them among us here we thought we'd help the cause with a few anti-allergy suggestions of our own…
Local honey
The idea of eating honey to prevent allergic reactions is similar to the philosophy behind many vaccinations, which work by introducing a small amount of a particular virus into the body, causing the immune system to react as if it has been invaded. The body then produces antibodies to fight off the foreign invaders meaning that if it is exposed to the virus again, the antibodies are ready to fight it. Since honey contains many of the pollen spores that cause hay fever sufferers to start sneezing around certain grasses or flowers, many people think that deliberately ingesting these spores by eating local honey will have a similar vaccinating effect, allowing the body to become immune to them and reducing the likelihood of an allergic reaction next time you're sunning yourself in the garden.
Allergy testing
Not all allergies are as easy to diagnose as hay fever. Whether it's a case of the sniffles, an angry rash or an upset stomach, allergies can take on many forms and be difficult to diagnose. If something is plaguing your immune system and you can't figure out what it is, it might be time to take an allergy test. Begin with a visit to your GP or a reputable allergy specialist and a series of skin prick tests, blood tests, patch tests, and food challenges (not the all you can eat kind) can rid you of symptoms like anxiety, asthma, bloating, chronic fatigue syndrome, depression, gastritis, IBS and migraines for good.
Nasal spray
Natural health guru Dr Sarah Brewer believes that when it comes to hayfever the best way to avoid symptoms is to avoid coming into contact with pollen, but this is almost impossible over the spring and summer months." Brewer suggests using a defensive nasal spray like Stérimar sea water nasal spray at the first sign of symptoms to literally flush pollen out. Containing natural minerals and trace elements from sea water, Stérimar Nasal Hygiene has the same salt content as the cells in the human body making it a gentle way to relieve symptoms and restore the nose's natural functions. Brewer adds "This ensures your first line of defence is in top working condition to filter and trap allergens effectively, and reduce the risk of allergic reactions and chronic conditions developing."
Natural remedies
Considering it's pesky old mother nature and her spring/summer florals that are causing so many of us to sneeze and sniffle, it seems only fair that she should offer some sort of solution too. Fortunately, she has. There are lots of natural antihistamines and anti-inflammatories that can be incorporated into daily life and delicious meals including cold-busting vitamin C, turmeric and chilli - we feel a curry coming on. The less well-known Quercetin is also a natural antioxidant that helps stabilize the body's mast cells - which produce histamine (causing allergic reactions) - and can be found in anything from citrus fruits, parsley, and broccoli to red wine. Bottoms up everyone.
Acupuncture
This ancient Chinese healing therapy is used across the world to treat a range of bodily complaints including back pain, migraines, low energy, osteo-srthritis, insomnia, some fertility problems and, wait for it… allergies. Acupuncture helps allergy sufferers by balancing the body, encouraging a healthy flow of internal energy and flushing away blockages. The ancient practice can also be used to treat the symptoms locally by placing needles directly in irritated or congested areas. It might sound scary but acupuncture is considered by most to be entirely painless and very relaxing. If you've never tried it take a look at our acupuncture FAQs to find out 'what's the point'.