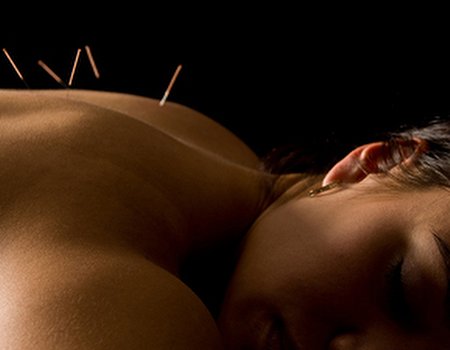 As we're sure you're all aware, this week (25th February to 3rd March) is Acupuncture Awareness Week. What's that? You hadn't heard? Perhaps that's because, despite its growing popularity in recent years - there are approximately 2.3 million treatments taking place every year in the UK - acupuncture remains something of a mystery to many of us in the western world. We know the basics (we're picturing a human pincushion), but we don't know how it works, what it's for and very few of us have tried it (although those who have tend to love it).
That's what Acupuncture Awareness Week is all about, raising awareness about the ancient practice and how it can benefit the body. Here at Wahanda we're big fans of anything that promises to improve our quality of life, so we decided to join the campaign with a few questions of our own. If you're still unsure about the prickly practice take a look at these FAQs and find out for yourself: what's the 'point'?
What is acupuncture?
Acupuncture is an ancient Chinese healing therapy that originated over two thousand years ago. The aim is to improve overall health and well-being by balancing you body, encouraging a healthy flow of your internal energy (Qi -"chi"), releasing trapped energies and flushing away blockages.
How does it work?
Each treatment is tailored to the particular patient's needs, but most will begin with a discussion of a customer's history and quick analysis of their tongue to help diagnosis what's going on in their body. Acupuncture can be administered sitting or lying down depending on what is to be treated. Once you are in position, your therapist will apply fine needles to various acupuncture points around the body and leave them to work for five to 20 minutes.
Does it hurt?
No. The needles used in acupuncture are very fine and inserted very gently into the skin. The treatment is incredibly relaxing and many patients fall asleep during a session.
What does it feel like?
Acupuncture feels different for everyone. Some people claim to feel nothing while others might experience a warm sensation or light tingling.
Is it safe?
Very safe. According to the British Acupuncture Council, two research studies conducted in 2001 showed that a mere 1 in 10,000 treatments resulted in any adverse effects which is less than many traditional western medical treatments. Make sure you choose a therapist accredited by the British Acupuncture Council - they are trained in western medicine and aware of 'red flag' symptoms that need urgent referral to a doctor.
What can it help?
Acupuncture is believed to help a whole range of ailments including: back pain, migraines, non-diagnosed problems like low energy, stress, nausea, osteo-srthritis, insomnia and some fertility problems.
Are the effects proven?
Many people are sceptical about healing therapies like acupuncture. The effects are difficult to test as most testing of therapies involves a placebo treatment, and pretending to insert needles is hard to do. The fact that the treatment has been around for longer than most western therapies surely counts for something, as well as the fact that it is constantly gaining popularity. There's only one way to test, try it for yourself…
Where do I try it?
As previously mentioned, it is important for your safety that you choose a therapist accredited by the British Acupuncture Council. Make a start by browsing treatment options here.
For more information on Acupuncture Awareness Week see www.introducingacupuncture.co.uk