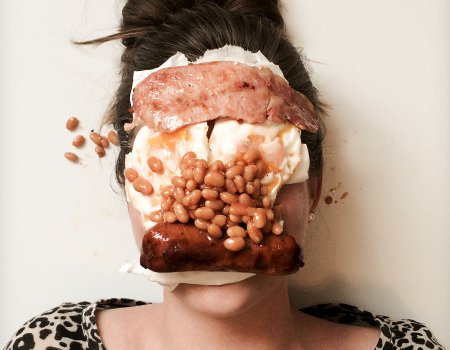 Here at Wahanda Towers we're always willing to try out a new beauty trend, no matter how weird or wacky. When we heard that the 'Full English Facial' was the latest beauty treatment to cause a stir in the beauty world we had to give it a try for ourselves.
We know it sounds a little 'out there', but we've been enjoying the skin-boosting benefits of breakfast ingredients like oats, yoghurt and honey for years now, so the concept behind the Full English Facial isn't as alien as it sounds.
While a fry up might not be beneficial to our waistlines, when it comes to our skin, apparently it's a different matter. Already rumoured to be a favourite among celebrities like Dean Gaffney and Gwyneth Paltrow, the Full English Facial works by applying the protein-rich ingredients of a classic English fry up directly to the skin and letting the vitamins and nutrients get to work smoothing the complexion, enhancing your natural glow and – over time – slowing down the ageing process.
How it works:
Eggs - Raw eggs have long been used in facial treatments. Full of protein, potassium, riboflavin and magnesium, egg whites in particular have been shown to tighten and tone the skin and visibly shrink pores. Use fried eggs in the Full English Facial to ensure you achieve a good white to yolk ratio.
Baked beans - Rich in nutrients like zinc – a mineral that aids tissue growth and repair – beans are known for the tightening effect they have on ageing skin. Also high in Vitamin B6, baked beans are also great for maintaining healthy hair, so don't panic if you get some in your fringe).
Tomatoes – Not only is tomato juice great for getting rid of unwanted fake tan, it's a rich source of rich source of Vitamin A, Vitamin K, Vitamins B1, B2, B3, B5 and B6, and minerals like magnesium and iron, all of which work together to shrink open pores and regulate the secretion of sebum in oily skin. (Baked bean juice works well as a substitute)
Sausage and bacon – pork is a great source of protein, which is incredibly important in maintaining beautiful skin. Applied topically to the face, the fat from the oil works to plump skin smoothing out fine lines and wrinkles and leaving you with a gorgeous, greasy glow.
Grab some oil and a pan and say hello to beautiful skin.
*Saftey Disclaimer: Please wait for all ingredients to cool thoroughly before applying to the skin.