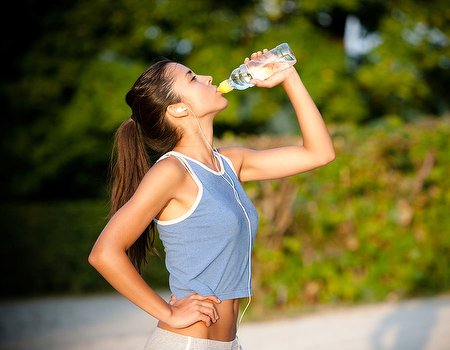 Huge congratulations to anyone who took part in yesterday's marathon. 26 miles – not to mention the months of training – you must be exhausted. A long lie-down and a couple of blister plasters might sound like the ultimate indulgence right now, but there are a few runner-friendly treatments that are even more rewarding. For any runners starting the week with sore feet or aching limbs, here are the top three treatments for a speedy (and pleasant) recovery...
Acupuncture
Sticking pins in your limbs might sound like the last thing you want to do after the weekend's ordeal, but bear with us. Acupuncture is an ancient Chinese healing therapy that uses tiny pins to release trapped energies in the body and promote overall health and well-being. Paul Blacker, a registered member of the British Acupuncture Council, believes the ancient treatment can help runners in training to reach peak performance as well as treating training-related injuries:
"When someone does injure themselves ice can help inflammation, but massage may prove difficult. This is where acupuncture has its strength, it can be administered even with acute injuries; it helps to reduce the inflammatory process, promote circulation in the area, reduce pain and increases the healing process of the body thereby speeding them back to health and fitness."
Deep Tissue Massage
We imagine that after a long, exhausting run any kind of massage is going to feel good on those sore limbs, but perhaps none more so than a deep tissue massage. A deep tissue massage uses focused, intense pressure to reach deeper layers of muscle and connective tissue. A therapist will begin using gentle strokes on a tense area, building intensity and using a combination of friction moves and direct pressure. A deep tissue massage is a great way to loosen up muscles before a long run, but be warned these massages are pretty vigorous and the after effects can feel similar to a work out. Still, you're probably used to that by now.
Sports Massage
The clue is in the title. After an intense day of exercise there's little that's more beneficial than a sports massage – even if it does hurt a little. Individual massages vary depending on an athlete's needs, but most involve a combination of traditional Swedish Massage and Shiatsu. Through repeated deep pressure application to muscles and tissues, the sports massage helps to pump blood and fluids around the body, stretch muscles to improve elasticity, break down scar tissue and relax and invigorate the body and mind. A sports massage can be beneficial to athletes before, during and after athletic events, to target troublesome areas throughout training or whenever your muscles are in need of a little TLC. Or should we say tough love?
Well done everyone.