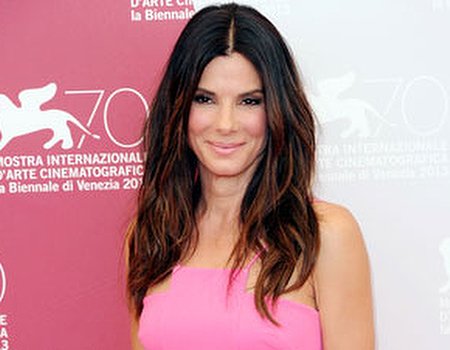 From ancient rituals to new-fangled technology, the world of beauty is forever changing. That's why, here at Wahanda, we try our best to keep abreast of the latest tricks, trends and innovations – and to fit in a rhyme wherever we can. This week old met new at Wahanda HQ (we're on a roll here) where we've been testing ancient beautifier Frankincense and talking about new launches and new looks. Here's our week in beauty…
Product of the week: Frankincense Intense
Earlier this summer, Wahanda were given a sneak peek at the brand new face cream from Neal's Yard Remedies. After two years in the making, luxury anti-ageing cream Frankincense Intense is finally ready to be added to the award-winning Frankincense skincare collection and, after sampling it ourselves, we can confirm it's worth the wait.
Frankincense Intense harnesses stem cells from the Gardenia plant, combining them with a three-peptide complex (encouraging collagen production) and the therapeutic essential oils of Frankincense. The effect is improved elasticity, thoroughly nourished skin and a calm mind - goodbye worry lines. Clinical testing showed a visible reduction in the appearance of fine lines and wrinkles (the pictures are quite remarkable) and after trialling it here at Wahanda these past few weeks, we love how healthy our skin looks. At £55 a jar it might be more than you usually spend on cream, but a little of this rich formula goes a long way. Plus it's recommended for morning and evening use, meaning no more night cream. Frankincense Intense is available now from Neal's Yard stores and nealsyardremedies.com.
News: Charlotte Tilbury
This week saw another exciting beauty launch in the form of a brand new cosmetic collection from make-up artist Charlotte Tilbury. Known as something of a perfectionist in the makeup world, Tilbury's collection is divided into five categories (prep, prime, perfect & conceal, facial framework and colour) to make creating her signature flawless look easy. To find the right products for you, Tilbury has created ten looks ranging from Uptown Girl to Rock Chick, and put together eye, lip and cheek palettes to complement each. The most exciting item in the new collection, however, is Charlotte's Magic Cream. The wonder cream that Tilbury refers to as a "push-up bra in a jar" is a family recipe passed down from Grandma Tilbury. Charlotte's keeping schtum about just what's in it, only revealing that she's used it for years. The Charlotte Tilbury Collection (Magic Cream included) will be available from 2nd September at Selfridges London and CharlotteTilbury.com.
Look of the week: Sandra Bullock
All eyes were on Sandra Bullock when she stepped out to open the 2013 Venice Film Festival earlier this week. We know what you're thinking: she's a gorgeous A-list actress attending a glamorous event, of course everyone was looking at her. Well when you consider the fact that the Oscar winner is nearly 50 (and was standing next to George Clooney at the time) we think you'll agree that's pretty impressive. At 49-years-old, Sandra is a lesson to us all in the art of ageing gracefully. Looking even better than she did ten years ago, Sandra accessorised an eye-catching dress with relaxed yet voluminous waves, glowing skin and understated makeup. We might not be whiling away these last summer days on a Venice-bound yacht with Mr Clooney, but Sandra's low-key hair, subtle tan and rosy blush make for a simple end-of-summer look that we can all have a go at. Now where's that blusher…
At HQ:
This week at Wahanda HQ we met up with eyebrow expert Shavata Singh to talk about her brand new flagship studio in Knightsbridge, some secrets of the eyebrow world and who's got the best (and worst) brows in the biz.
We've also tried our hand at mocktail-making, found the best ways to recover from a long weekend and given a little thought to an unlikely trend, men's makeup. No wonder we're tired — thank goodness it's Friday.
Image from REX/David Fisher