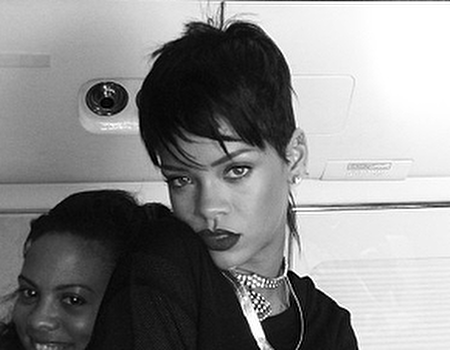 Tanning, body baring and the return of the mullet – yikes. It's been another busy week in the world of beauty. Missed out on the latest looks and launches? Don't worry we've been taking notes. Here are some of the best bits from the week in beauty…
News
New research by luxury spa brand Sanctuary has revealed that the age of 34 is when we are most confident about baring our bits. The research also revealed that of the 1,230 women surveyed, 40% choose to look at their naked reflection every day, 25% weekly and 16% claim we never look – presumably out of fear of not liking what we see. The survey also revealed that according to 48% of the women asked, Holly Willoughby, who aged 32 is two years away from ultimate bare body confidence, was named our favourite curvy role mode followed by Catherine Zeta Jones, (22%) and Nigella Lawson (17%).
New kid on the block
Last week we went to celebrate the opening of James Read's fabulous new tanning studio in Harvey Nichols – the first retailers to stock his at home range. Located on the fourth floor of the plush department store, the studio is decorated in Read's signature white and bronze stripes and is the first tanning studio to bear the name of a tanning professional. James Read had bronzed A-list bodies from Rosie Huntington Whitely to Lady Gaga and now, if you head to Knightsbridge on a Wednesday, Thursday or Friday, you could be next. Read all the details of the launch here.
Spa of the week
With a bank holiday on the horizon (the last one until Christmas we might add) we wanted to make sure this week's Spa of the Week was the kind of place a guest can really relax, unwind and make the most of this bonus day off. Fortunately, we know just the place. Located between the pier and the breath-taking Sussex Downs, the historic Grand Hotel, Eastbourne, is home to one of the finest spas on the south coast. Sussex Spa at the Grand has everything a spa-goer could dream of for a relaxing break, including an abundance of treatments for men and women, a solarium, Health Club, and two heated swimming pools. Best of all you're a pebble's throw from the beach so when you're fed up with relaxing, you can go for a paddle and take in that fresh sea air. Oh we do like to be beside the seaside…
Look of the week (or not)
Another week, another radical hair transformation from Rihanna. This time the pop princess has really gone and shocked us all by opting for, what I think we can all agree is, probably the worst haircut of all time: the mullet. Whether she's simply run out of hairstyles to try, or has gone for the notorious 'business at the front, party at the back' style in a bid to tone down her bad gal image we can't say. Either way, it's probably the most radical thing she's ever done and it'll probably be gone in a week. In the meantime, what do you think, hair do or hair don't?
Tried and tested: Pre-wedding pamper package at Michaela Mitoi
As part of her pre-wedding prep, our site editor Alison went for some last minute pampering. Here's how she got on…
Michaela Mitoi a smart, open plan salon within a premium residential development in Wandsworth. Inside the decor is sleek and the staff incredibly welcoming.
I met my therapist Diana and my pampering experience began with a full body massage to ease the tension I was inevitably carrying.
Next came the facial. Diana focused a steamer a few feet from my face to open my pores before making a few extractions and applying organic products to heal blemishes and calming rose oil to rehydrate my skin. I was prepared for my manicure with a luxury Prada scrub then, half an hour later (and with perfect pink polish) I was ready for my final treat: hair styling with Adina Mitoi herself.
Adina used a seaweed extract shampoo and a lightweight mask before expertly blow-drying my hair into soft waves. After well wishes for my upcoming nuptials, I left the salon feeling truly spoilt.
Though unassuming on the outside, every member of staff at this salon is determined to give customers a top class experience. Following my treatments, my skin felt softer, my waves held up and my manicure lasted well into the next week. Now a Mrs, I have vowed to return to keep my muscle-stored stress in check.
Image from badgalriri Instagram