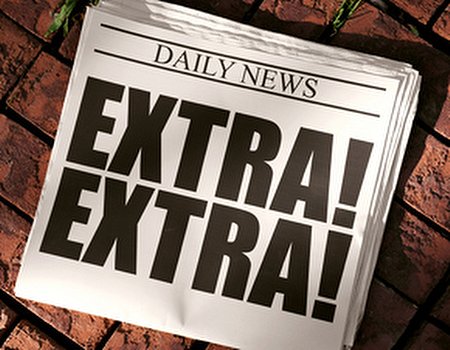 Face creams, fitness and fab new looks. As always, it's been a busy week for beauty. Haven't managed to keep up to date with the latest new, reviews and trends? Don't worry we've taken the juiciest bits from the week in beauty and condensed them into nice bite-size chunks. Tuck in everyone…
News
Online retailer Escentual.com that revealed this week that airlines are set to confiscate £11.5 million worth of liquid cosmetics from the two million women set to travel by plane over the next week. No, it's not Richard Branson's latest money making venture, the confiscated goodies are the result of us women failing to comply with the 100ml rule. The study found that of the 750 questioned, the hand luggage rule had caught out a whopping 73% of female flyers, with the average confiscated product priced at £23. So if you're jetting off this week and simply can't be separated from your prized cosmetics – we know the feeling – just remember, put it in your suitcase or risk a week barefaced and perfume-free.
Reviews
This week we tested out a couple of face creams with a difference. Hailed as some of the most exciting anti-ageing discoveries in recent years Dr Organic's Snail Gel and Manuka Doctor's Bee Venom Rejuvenating Face Mask are not for the squeamish. Except, actually they are. We found that despite a couple of (ethically sourced) creepy crawly ingredients, these two wonder products feel luxurious, smell divine and create noticeable results. Take a look at our full review for more details.
Treatments
We're delighted to announce we've added expert cosmetic treatment chain SkinViva to Wahanda, with 81 bookable venues across the North West. Based on the philosophy that looking good is about restoring inner confidence while enhancing external appearance (not just looking younger), SkinViva clinics offer a range of cosmetic treatments from anti-wrinkle injections to high quality creams, that provide results in real time but are less invasive than surgery. All clinicians are fully qualified and ready to help customers find bespoke treatments to fulfil their wishes and boost inner confidence.
Look of the week
Known for her long flowing locks (and most recently, getting them caught in an electric fan) Beyoncé has gone and shocked the world by cutting her signature mane into a soft blonde pixie crop. Of course, Queen Bey looks as beautiful as ever proving that firstly, this woman really can pull off any look and secondly, the chic cut that has been huge throughout 2013 isn't going anywhere. Take a peek at the first pics of Beyonce's new do on her instagram. What do you think of her edgy new look?
Tried and tested: The Bankside Health Club
Kate from our supply team gave a new workout a whirl:
"After quickly becoming bored of my summer-body running plan and reluctant to join a gym I decided to try out one of The Bankside Health Club's 150 weekly Pay As You Go studio classes (including Les Mills – the worldwide fitness class that teaches participants in 80 countries the same routine so you can drop in on a class wherever you are).
Feeling inspired, I went for a core strengthening class and headed to Bankside (just behind the Tate Modern) for my class. I chose my equipment (opting for beginner-friendly weights and resistance), the music started pumping and the class began. I was a little conscious of the big windows looking out onto the gym, but as the class got going I didn't care – it's hard to when you're attempting a rotating plank. After some squats, weights and a brief tangle in a resistance band, the 30 minutes were up. I felt like I'd had a real work out and was rewarded with a class round of applause. A day later, muscles I didn't even know existed were aching but I wasn't put off and am looking forward to going back. Toned tummy, you will be mine…"