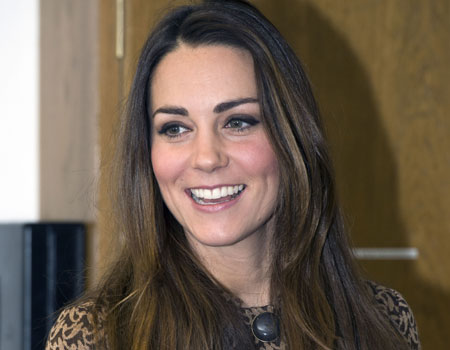 Image: REX
After a recent look into appointment trends here at Wahanda revealed that brow bookings are up 51% we can confirm that eyebrows are, quite literally, bigger than ever. Thanks to fuller-browed celebrities like Cara Delevingne, Kate Middleton and Kim Kardashian the past year has seen a rise in treatments like shaping and HD Brows, and a fall in tweezer sales. As we at Wahanda Towers struggle to grow ours back (and kick ourselves for plucking them away in the first place) we asked the experts at celeb fave iBrows etc how we (and you) can get the brow du jour…
What are the most common mistakes people make when plucking their eyebrows themselves?
Overplucking is very common, especially as the trend a few years ago was for much thinner eyebrows. Plucking too close to the line of the brow and taking off just one extra hair can cause noticeable differences in shape. Then you're left trying to even it out with the other brow and the nightmare begins!
How can you tell what shape will suit you?
This is something we definitely advise seeing a trained therapist for. They will take measurements for each brow and take into account the shape of your face.
What advice would you give someone attempting to reshape their own brows?
Please don't! We advise you to visit a therapist one to three times initially to create the perfect shape, and then after that you can try to maintain it yourself.
What key tools are required for creating perfect brows?
Be sure to use a good quality make up remover, good quality thread (if you're threading), good tweezers, sharp brow scissors, good lighting and have a soothing balm at the ready to calm the skin afterwards.
What are the most fashionable or most requested shapes at the moment?
Thicker, more pronounced eyebrows are definitely in at the moment - without wandering into the dreaded 'Scouse Brow'. The celeb brows we get most requests for are Kim Kardashian's.
Once you've over plucked your eyebrows will they ever grow back, and what's the best way to disguise the over plucking in the meantime?
Yes you can start a regrowth programme. Tinting your brows will also help by colouring the fine hairs at the line of the brows and slightly colouring the skin to create the illusion of a 'thicker brow'. The best treatment for anyone looking to start a regrowth programme, however, is HD Brows.
We're hearing more and more about HD Brows, could you explain what happens in the treatment?
HD Brows is a seven-step eyebrow shaping treatment that focuses on design to create tailor-made brows that suit your look. After discussing what you want and what will suit your face shape, hair growth and colouring best, a therapist uses a combination of techniques (including, tinting, waxing and threading) and specialist HD Brows products to enhance brows, making them dark or light, thick or thin, sharp or soft.

How often should the average woman go for a treatment like threading?
The 'norm' is three to four weeks, but this is totally dependent on growth. Some clients visit every two weeks, others every six weeks so it really does depend on the client's growth cycle.
Do you have any tricks of the trade you'd be willing to share?
No real tricks to be honest. A well-trained and experienced therapist is always a winner and the tint mentioned above is a handy tip for anyone desperate for thicker brows.
Read more about iBrows etc in our 'Spa of the week' blog