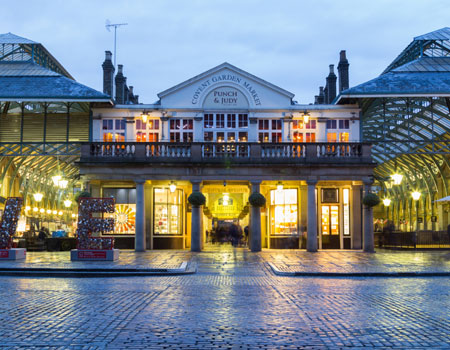 Once known for its fruit and veg, the somewhat dramatic district of Covent Garden is now better known for its street performers, Royal Opera House and abundance of theatres. Located between St. Martin's Lane and Drury Lane, this popular tourist destination is at once quirky, sophisticated and stylish. Best of all, it's home to a variety of spas and salons, and some of the best beauty shopping the capital has to offer. Sound a bit overwhelming? Take our mini tour of the area to discover the best of beauty…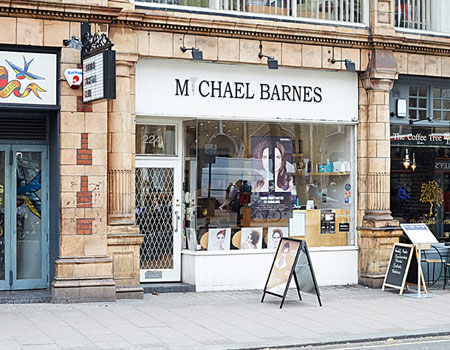 Hair
It's not just performance art that this area has to offer in spades; when it comes to haircuts in Covent Garden both girls and boys are spoiled for choice. Located on Shaftesbury Avenue, Michael Barnes Hairdressing is one of our favourite London salons, and we're not alone. Mr Barnes is also the go-to-stylist for celebs including Keira Knightley and Lily Cole. The venue also happens to be a stone's throw from one of our favourite cocktail bars in the capital, the edgy, New York inspired (and very reasonable) Freud. If the man in your life is casting a five o'clock shadow, send him to Mr Rizzo Grooming on Upper St Martin's Lane, or the rather dapper Murdock London. Situated on Monmouth Street, it's just round the corner from Neal's Yard (home of our favourite organic health and beauty retailer, Neal's Yard Remedies) and fashionista fave, the Vintage Showroom on Earlham Street.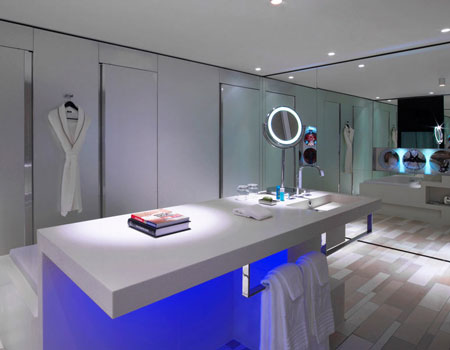 Away Spa at The W Hotel, Leicester Square
Nailed it
If, en route to the opera house, you notice a chip in your manicure (and you've forgotten your opera gloves), you'll be pleased to hear that there's no shortage of venues offering nail treatments in Covent Garden. One of our favourites is Splash on New Row (there are also branches in Soho, Charing Cross and Goodge Street). Pop in for an Express Shellac Manicure then wander towards Covent Garden Market and stop by the Chanel Makeup Pop-up before spending the rest of the afternoon browsing lipsticks in the neighbouring three-storey Mac store on James Street. Head towards Leicester Square – you could get the tube but at 300 yards from Covent Garden station it's, quite literally, the shortest tube journey possible – and head straight to the Away Spa at the W Hotel to book yourself in for a Shellac polish or Leighton Denny special.
The pool at one Aldwych
Massage
Where do all of Covent Garden's street performers go to soothe aching limbs after a day of strenuous mime? Well, there are a number of options for massage in Covent Garden. For a spot of decadence, treat yourself to a rubdown within the mosaicked walls of the beautiful Thai Square Spa on Shelton Street. Once a Victorian warehouse, this spa brings the traditional Thai spa experience to the UK with an exotic treatment menu, featuring everything from a Thai Herbal Healer massage to a Golden Maharani facial. Alternatively, you could make your way to Aldwych and look for number one. Here you will find the Health Club at One Aldwych which offers a range of luxury packages, spa breaks and massages. While you're in the area, it would be a crime not to make your way to zero Aldwych where you will find Cellar Door, a basement bar (recognisable by its neon arrow beacon) offering cocktails and cabaret. A tourist favourite, it's also a lot of fun. Ours is a Shirley Temple, thanks.