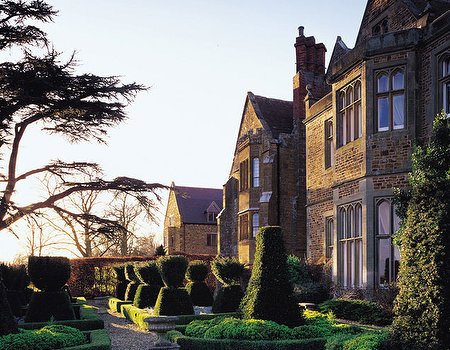 If you're finding it difficult to adjust to the wintry weather that seems to have stolen the end of our summer, and your Facebook feed is full of pictures of other people's exotic holidays, you're probably spending a large percentage of your day dreaming about being somewhere (anywhere) else. Well forget about bikinis and sunset selfies, this miserable weather has got us in the mood to curl up somewhere warm and hibernate until the sun comes out – or the spa facilities close. Here are our top five snug spas to warm up in…
Fawsley Hall Hotel
From the luxurious bedding in the hotel suites, to the use of product houses like Aromatherapy Associates and Moroccan Oil, everything about Fawsley Hall Hotel and Spa is designed to promote comfort. It's rumoured that both Henry VIII and Elizabeth I once stayed here, and there's certainly a regal (yet welcoming) feel to the exposed brick walls, large fireplaces and hanging portraits. Once a coach house, the spa has been transformed over the years, with new features including a thermal and relaxation room, juice bar, indoor swimming pool, outdoor hydro pool and state of the art Nautilus gym. Book in for the One Night Classic Spa Break and you'll never want to leave.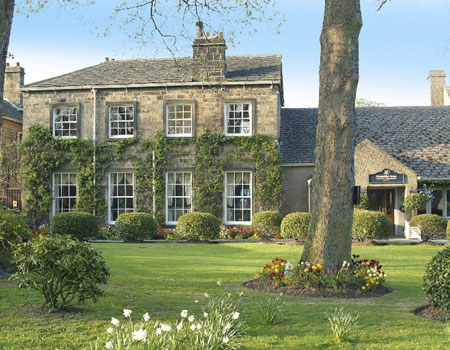 Devonshire Arms Country House Hotel and Spa
Located somewhere within the 30,000 acres that make up the Yorkshire Dales National Park, the stunning Devonshire Arms dates back to the 17th century and, despite a few refurbishments over the centuries, maintains the charm and comfort of a traditional English country manor. Like all good country houses, the 'Dev' (as it's known to locals) is home to a barn, only this one features a pool, Jacuzzi, steam room, sauna, relaxation lounge and three therapy rooms offering ESPA treatments. Oh, and no horses.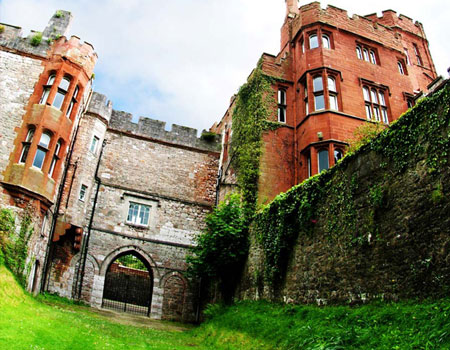 The Moat at The Ruthin
When the weather takes a turn for the dark and gloomy, what could be cosier (or more adventurous) than escaping to an authentic, ancient castle? Ok, maybe a few things actually. But Ruthin Castle isn't all stone staircases, gargoyles and chamber pots, in fact it's home to one of the most inviting spas in Wales. Located within the woodland grounds of the castle moat, the Moat Spa (see what they did there?) not only has flushing toilets and central heating, it has a thermal suite, steam room, sauna, rassul and relaxation lounge, and offers treatments from ESPA, Jessica, Gelish and Bare Minerals too. It also puts on one of the best afternoon teas we've had, and we've had a few.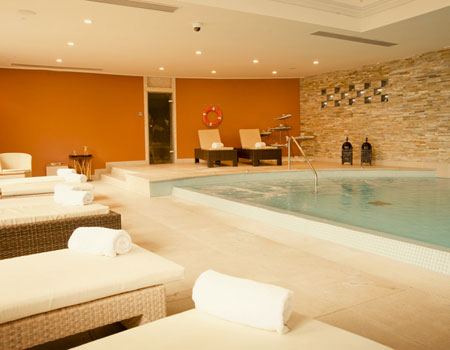 Cotswold House Hotel and Spa at Chipping Campden
When Kate Moss and her A-list pals are in need of some homely comfort they head straight to the Cotswolds, and with it's cottages, gardens and proper pubs, it's not hard to see why. Also in the area is Cotswold House Hotel and Spa, another one-time coach house transformed into a haven of relaxation and beautification. Full of warm colours, soft furnishings and a roaring fireplace it's the perfect setting for rainy day relief, and the six treatment rooms, 'Spatini' nail bar, Turkish Hammam and heated Hydrotherapy pool don't hurt.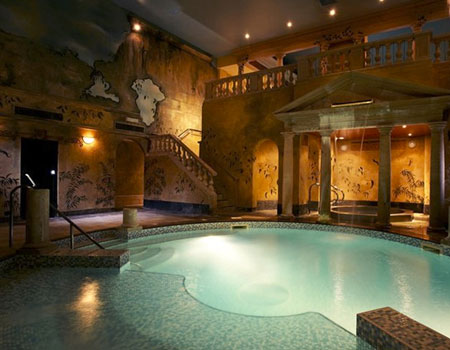 Utopia Spa at Rowhill Grange Hotel
Nestled within acres of beautiful Kent countryside, the Utopia Spa at Rowhill Grange Hotel might look like a traditional rural retreat from the outside (think wooden cladding, manicured lawns and a large pond inhabited by a family of ducks), but inside awaits a rather exotic surprise. With two floors of hot saunas and warm bubbling pools, not only are the spa facilities at Rowhill Grange Hotel incredibly cosy, they're also Roman-themed. Complete with terracotta paintwork, 'ancient' murals, sculptures and pillars, the spa offers an escape to a simpler time – long before Facebook braggers.