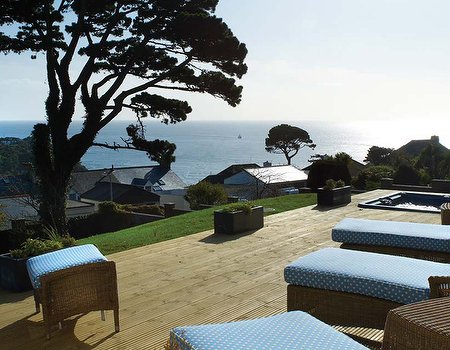 There's nothing like the suggestion of the Great British Summer to put us in the mood for a trip to the coast. Deck chairs, Cornish ice cream and the ever-present threat of rain... sounds like summer to us. So what happens if the heavens do open during your day beside the seaside? You can either pull out your trusty umbrella and shiver it out (stiff upper lip and all that), or you can take shelter in one of our top five luxurious coastal retreats…
The Spa at Fowey Hall Hotel
If you're travelling with little ones who are more into sandcastles than exfoliating sand scrubs, the Spa at Fowey Hall Hotel offers something for all the family. As well as the tempting treatment menu (using products from luxury Italian spa brand Comfort Zone) and facilities including a 12m swimming pool and hot tub with sea views, the family friendly spa has zoned areas to ensure guests of all ages can find what they are looking for – and frazzled parents get a well-deserved break. Throw in some award-winning food, gorgeous beaches and local attractions and you've got a family holiday destination like no other. Who said Disneyland was the happiest place on earth?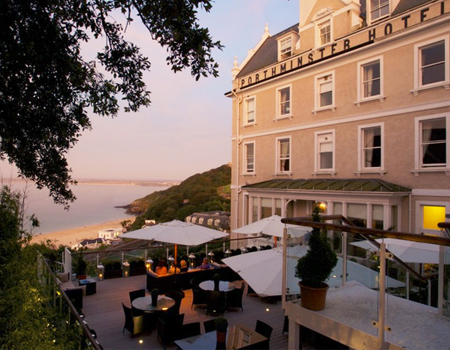 St Ives Harbour Hotel and Spa
Overlooking the breath-taking Porthminster Beach, the St Ives Harbour Hotel provides the perfect spot to take in the charm and beauty of this beloved seaside town. Recently refurbished, the hotel has introduced a number of improvements, including the luxurious and unique Cornwall Spa. As well as treatments by ESPA and facilities including an indoor pool and swimming jet, hydrotherapy pool, sauna, crystal steam room, state-of-the-art fitness suite and relaxation areas, guests will also enjoy direct access to Porthminster Beach – a half-mile crescent of gorgeous golden sand. Brazil eat your heart out.
Christchurch Harbour Hotel Spa
Dorset was always one of our best-loved childhood holiday haunts, and thanks to the spa at Christchurch Harbour Hotel, it's still one of our favourite places to relax and get away from it all. With the harbour acting as a backdrop, this hotel spa offers sea views, pampering treatments by ESPA and Thalgo (many unique to the spa), a hydrotherapy pool, crystal steam room and salt grotto. As well its spectacular setting, the spa has become a favourite among locals and tourists alike, who flock here to experience a combination of ancient and modern therapies.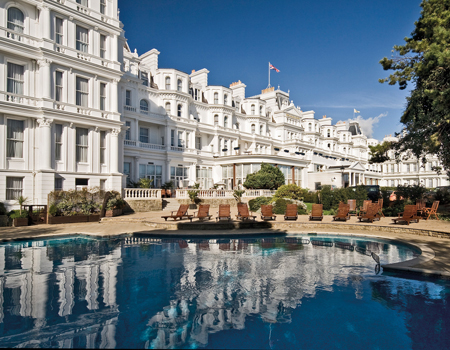 Grand Hotel, Eastbourne
Known to its visitors as 'The White Palace', The Grand, Eastbourne is the UK's only 5-star coastal hotel. Sandwiched between Eastbourne Pier and the breathtaking Sussex Downs, this landmark hotel overlooks the town's scenic shoreline and the historic Beachy Head, and has played host to Winston Churchill, Charlie Chaplin and Arthur Conan Doyle. Since its construction in 1875 it has undergone many changes, most notably the spa facilities which include indoor and outdoor heated pools, a steam room, Jacuzzi, solarium and – in case that sounds too relaxing – a fully equipped health club and gym.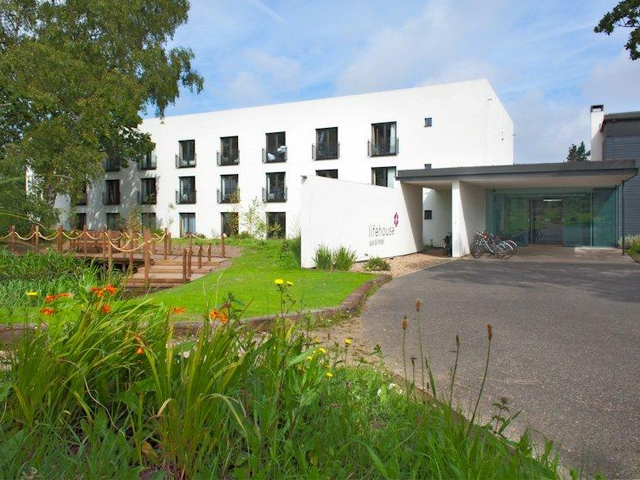 Lifehouse Spa and Hotel
Situated within 130 acres of plush grounds (including 12 acres of English Heritage Gardens) in Thorpe-le-Soken, Lifehouse Spa & Hotel is only 80 minutes from the capital and a short drive (or leisurely stroll) from the Essex coastline. If you decide the trip to the beach is too far, the spa offers – within its very own walls – a range of thermal facilities including a sauna, steam room, salt inhalation room, warm hydro-pool, cool plunge pool, chill lounge and 18.5 metre swimming pool, with views of the grounds and music while you swim. All that and no sand in your knickers: bliss.
For more coastal retreats take a look at our strictly seaside spas. Last one in's a rotten egg!