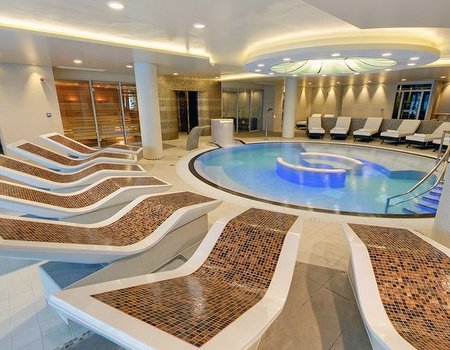 We love awards season here at Wahanda. The glitz, the glamour… the fluffy towels and complimentary robes. No we're not talking Brits and Baftas, and you can forget about the Oscars too. We're talking about the Professional Beauty Awards. Designed to recognise the people who make a real difference in the industry, the prestigious awards took place on Sunday night, naming The Woodland Spa the 'Day Spa of the Year'. What a coincidence we've named it our Spa of the Week too. Here's why this woodland wonder is causing such a stir…
The spa
True to its name, The Woodland Spa is a rural retreat where the staff promise 'time will stand still for you, even if just for a day'. Set within 100 acres of stunning Lancashire countryside, the spa looks onto the county's dramatic rolling landscape and lush woodlands, making everyday life, for many of its visitors, seem very far away. Conveniently situated near a junction on the M65 (although not so near you can hear it), The Woodland Spa is easily accessed by car and has become an attractive getaway for guests all over north west England, who flock to the spa to test out its famous thermal experience.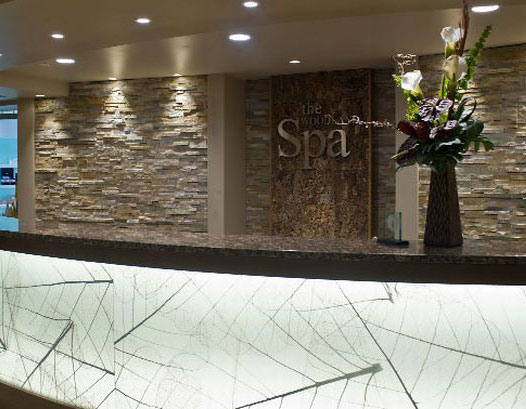 Treatments and facilities
As well as breath-taking surroundings (both in and outside the spa) what sets the Woodland apart from other spas is its unique heat and ice experience, designed to soothe, relax and detoxify. As you navigate your way through a series of luxury facilities (including a heated serenity pool, salt steam room, Roman foot bath and ice fountain) the hot and cold treatments work together to cleanse the skin, stimulate circulation, boost your immune system, detoxify the body and, encourage the healing of body and mind.
Other facilities include a hydrotherapy pool with massaging jets, a heated outdoor infinity pool, hot tubs, a saunarium
, experience showers (ranging from soft tropical rain to an ice cold bucket shower), a small but perfectly formed gym for women, and a 2-4 person rasul mud chamber complete with organic mineral mud to cleanse, exfoliate and nourish the skin.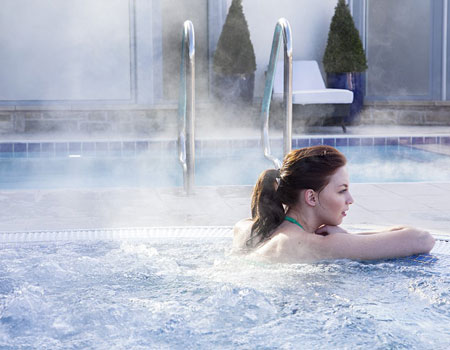 The diverse treatment menu comes courtesy of luxury spa brands including Carita and Decleor. The menu boasts a selection of luxury facials and body treatments - including massages, mother to be treatments and a one hour 'Perfect Slim' treatment which uses powdered fruit seeds, spices and essential oils to help sculpt problem areas. Other beauty treatments on offer include a selection of manicures, pedicures, hair removal treatments and sunless tanning from Fake Bake as well as a separate smaller menu dedicated to men's grooming.
Once you have been pampered to your heart's content, you can complete your sensory journey with a unique dining experience in the spa restaurant, Bertram's. There, the menu has been designed to benefit both the body and the tastebuds, so you can have your cake (or caramelised plum tart, or pavlova...) and not feel guilty about eating it too.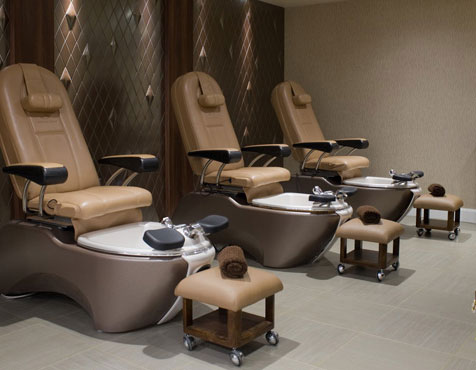 Treat yourself
Fancy a bit of award-winning relaxation? Join the club. Take a look at everything this acclaimed spa has to offer (including the sounds of silence) on The Woodland Spa's page now.