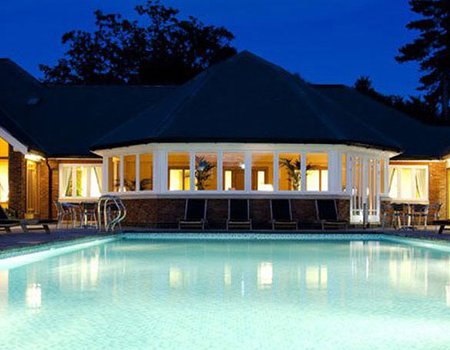 In the summertime when the weather is fine, most of us have one thing on our mind: keeping cool. Obvious options for most will include a trip to the sea, a dip in a pool, or some kind of soothing misting spray, but here at Wahanda we like to be a little different. That's why we're throwing another cooler into the mix by suggesting a spot of lakeside relaxation. No, we're not talking about the Essex shopping emporium - nothing relaxing about that. Situated next to a glossy lake within acres of Warwickshire countryside, Ardencote Spa at Ardencote Manor Hotel and Country Club is our favourite place to cool off...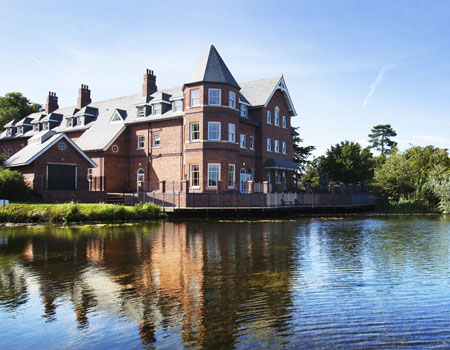 The spa
Ardencote Manor is a four-star hotel set among 83 acres of beautifully manicured grounds in Warwickshire, overlooking a three-acre trout lake. Now in its 150th year, the estate has undergone one or two changes over the years, most notably (to us) transforming the manor's coach house into a luxury spa that combines traditional English elegance, contemporary design and, above all, relaxation.
The staff at Ardencote believe in a philosophy of exercise and relaxation combined to produce health and vitality. With a host of restful facilities and a range of more active amenities, no matter how you like to unwind, you're bound to find it here.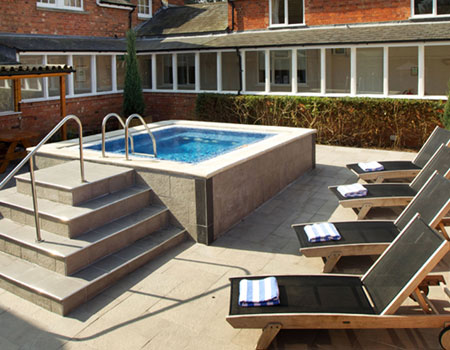 Treatments and facilities
Created to promote tranquillity and relaxation, the spa has been designed as a courtyard made up of 40 beautiful bedrooms surrounding the outdoor heated pool, and overlooking the stunning grounds.
Guests in need of a little relaxation can recline and unwind in one of the spa's many peaceful environments, which include a relaxation lounge and tranquillity room (we're not sure of the difference but both sound good to us), plus a luxury sauna, steam room, Jacuzzi and outdoor hot tub.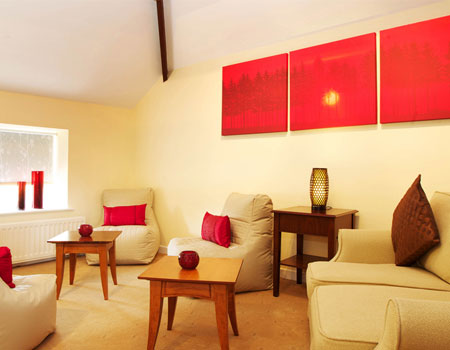 For something a little less tranquil, guests can visit the spa's two gyms, three tennis courts, squash courts and nine-hole golf course. There are also yoga and Pilates experiences on offer, as well as 83 acres of estate and country lanes to explore.
After working up a sweat (in the sauna or on the courts – your choice), guests can finish off the perfect day with a little fine (and healthy) dining at the spa's recently opened Brasserie, which offers a varied, seasonal menu designed to complement your spa experience, as well as detoxing smoothies and freshly squeezed juices. Delicious.
To help guests make the most of its varied facilities, the spa at Ardencote offers a number of day or overnight escapes. Whether you're in the mood for a one night 'Champagne and Sun Spa Break' (including overnight accommodation and a Champagne wrap and massage), or a one day experience like the 'Face the Day Spa Day' (including a 25 minute facial and full use of facilities), there are plenty of options to choose from.
Treat yourself
Fancy testing the water at this picturesque spa? Well, unless you like trout, we'd probably stick to the outdoor pool. Take a look at Ardencote Spa's venue page where you can book spa days, breaks and treatments now.