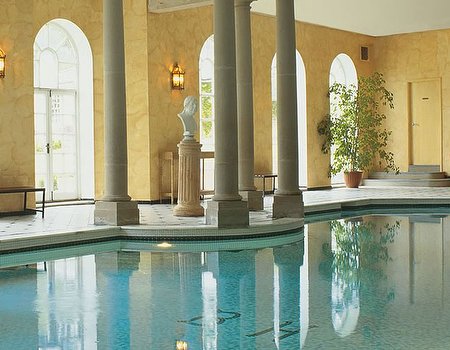 We don't know where it came from, but April has arrived. It seems like only yesterday we were struggling to burn off those extra Christmas pounds… oh wait, that was yesterday. Still, unsuccessful exercise regimes aside, this year seems to be galloping away at quite a pace, and with the arrival of a few daffodils, a bit of blossom and, last but not least, the sun (fingers crossed), it seems spring is well and truly here. We don't know about you, but we're in the mood for a spring break. Forget your bikinis and novelty sunglasses, we're thinking Cotswolds not Cabo, and we've found a place in the heart of the English countryside that is as beautiful as it is relaxing. Welcome to The Halcyon Spa at Bishopstrow Hotel, our Spa of the week…
The spa
Situated within 27 acres of gorgeous grounds beside the banks of the River Wylye in Wiltshire, Bishopstrow Hotel is 35 minutes from the historical town of Bath. Built in 1817, the hotel retains all of its unique period features, with a few state-of-the-art updates, including the elegant Halcyon Spa. Thanks to celebrities like Kate Moss and Sienna Miller, the glorious Cotswolds has become one of the UK's most desirable holiday locations, and looking at the rural setting of this historic and quintessentially English hotel, it's easy to see why. For a truly A-list weekend away, a trip to this beautiful 'boutique spa' is a must.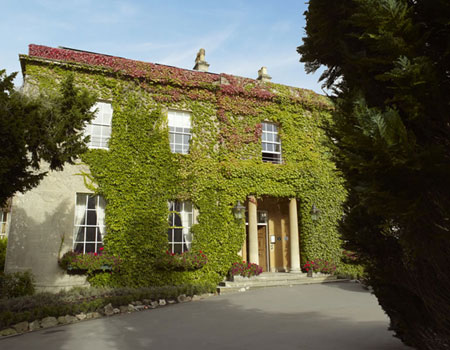 Treatments and facilities
Through the gardens and inside the ivy-covered walls, guests of the Halcyon Spa will find a variety of luxury spa facilities including an indoor heated swimming pool, outdoor heated swimming pool, relaxation suite, sauna, whirlpool, Rasul mud therapy room, exercise suite, indoor and outdoor tennis courts and English croquet lawn. Phew.
Treatments-wise, the options are just as varied and all use Elemis products and expertise. With everything from hair removal, classic French manicures, Exotic Coconut Rub And Milk Ritual Wraps and an entire menu of facials that restore glow, repair or resurface – and even an option for men – there really is something for everyone.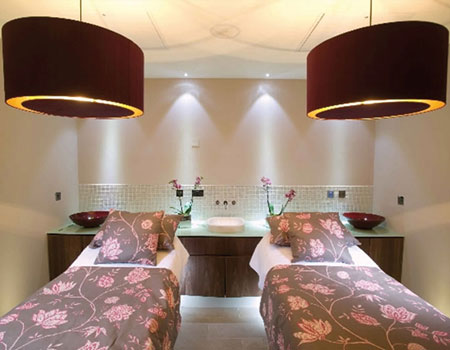 For those of you who are starting to contemplate their bikini bodies – yes it's that time again – the spa also offers three different bootcamps; one for tummies, one for boobs and one for bums. These bootcamps aren't like any you've attended before though. The good people at Halcyon Spa have taken out the muddy assault courses and military-style shouting, and replaced them with a detoxifying treatment and fruit acid exfoliation for a 55-minute treatment that will set you up for summer.
Treat yourself
Fancy a spring break with a difference? Halcyon Spa offers a range of relaxing spa days and breaks that you can browse and book on their venue page now. We'll see you by the pool(s).