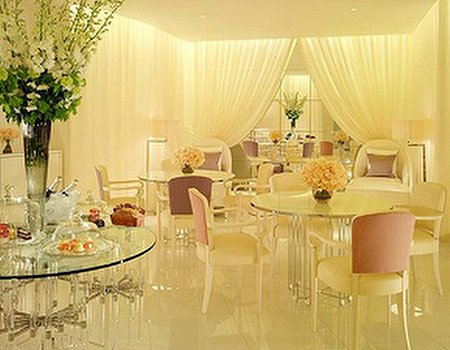 If you're a pancake fanatic or head over heels in love, this third week of February is probably a pretty exciting time for you. With Shrove Tuesday and Valentine's Day just one day apart, whatever your passion, chances are you've got pretty big plans for this week. If, however, this week is looking more like another seven grey days to get through before spring, you might need something else to get you through.
Well, if your passion is health and beauty – and by the way, join the club – you may have heard that the fabulous Dorchester Spa has added the Ultimate Signature Treatment by Shiseido to its lavish treatment menu. Hot date or not, if you fancy something truly special this week, there's only one place to go…
The Spa
The Dorchester Spa reopened after a complete refurbishment in 2009 as one of London's finest pampering establishments. Situated in the opulent Park Lane, the décor is 1930s Art Deco glamour - complete with a chandelier of south-pacific pearls - meets the iconic British style of The Dorchester itself. Within this lavish setting, guests will not be surprised to find products and signature treatments from some of the most renowned names in skincare and beauty including Vaishaly, Aromatherapy Associates and, most recently, Shiseido. What you might be surprised to find is the unique 'Spatisserie' (pictured), a lavish yet intimate space for light lunches, bite size cakes, savoury nibbles, Champagne and cocktails
Treatments and facilities
If the world's first 'Spatisserie' isn't luxury enough for you, the Dorchester Spa also boasts nine spacious treatment rooms, a mani-pedi suite, relaxation room and fitness studio complete with Technogym cardiovascular and resistance equipment.
As well as state of the art facilities, The Dorchester Spa offers services from Carol Joy London Hairdressing Salon (haircutting, colouring, waving and straightening) and Flutter Eyelash enhancement as well as bespoke facials.
Best of all, the spa is known in the industry for its high standards of service: it was named the 3rd best UK Day Spa by the 2008 Condé Nast Traveller Spa Awards and received a special commendation for the service and staff.
Treat yourself
If this week's Valentine's plans fall through – or you need a last minute gift that's bound to impress - check out The Dorchester Spa page where you can buy treatments of your choice now. Who needs Prince Charming?