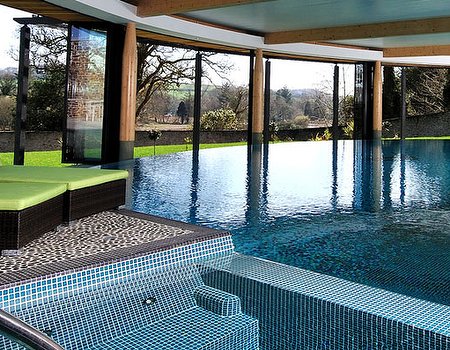 Smart phones, tablets, apps that let you book all your beauty appointments in a matter of taps: the modern world is pretty great. When things get a little too hectic, however, and you want to forget about your work email or that level of Candy Crush that you just can't complete, sometimes it's nice to get back to nature. Don't worry, we're not talking about camping, or even glamping for that matter. We're talking about a place that is elegant, luxurious and surrounded by acres of nature. Leave your wellies at the door, and join us for some fresh air at this week's spa of the week…
The spa
Located in St Austell, a short drive from the coast and ten minutes from the Eden Project (told you there was a lot of nature), the Cornwall Hotel Spa is a 19th century manor house, set within 43 acres of picturesque countryside. Once home to the manor's horses, the stable has been converted into a state-of-the-art wellness centre. Complete with sauna, steam room, whirlpool, infinity pool, Technogym and impossibly picturesque grounds, The Clearing Spa is a haven of tranquillity for anyone in need of some peace, quiet and country air.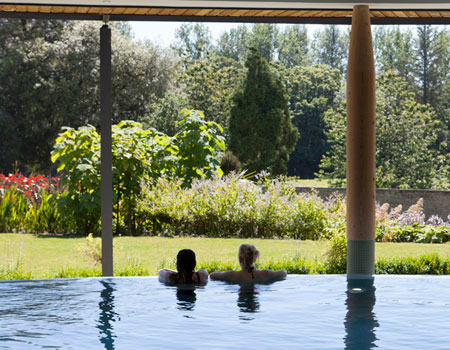 Treatments and facilities
Fancy clearing your head for a while? The Clearing Spa has everything a stressed-out guest could hope for, including five luxury treatment rooms (a combination of single and double), a team of expert therapists and a menu of unique treatments, specially designed by Aromatherapy Associates and The Refinery.
The star feature of the spa, however, has to be the infinity pool which – as if the average infinity pool wasn't relaxing enough – has retractable glass windows that overlook the manor's stunning gardens.
After a swim, guests can head to the relaxation room, recline on a lounger and tuck in to complimentary refreshments magazines. Other facilities include a manicure bar, juice bar, aroma steam room, fitness suite with personal training and nutritional advisors and tennis courts.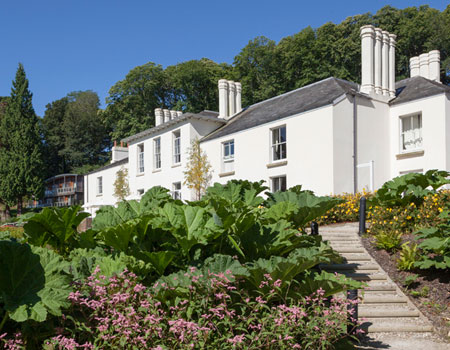 In short, from its bespoke treatments (anyone for a rejuvenating, re-mineralising Cornish trilogy?) to its wide-open spaces and friendly service, everything about this spa has been designed around enhancing relaxation. The woodland walks and juice bar are simply an added bonus.
Treat yourself
Whether it'll take a mini spa day or a two-night break to clear your mind, The Clearing Spa at Cornwall Hotel Spa and Estate has it all. Take a look at the spa's venue page where you can book your escape now.