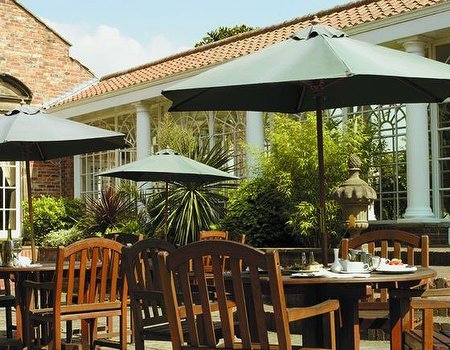 When it comes to 'getting away from it all', there's nothing more relaxing than a pastoral view, a good book and a steaming cup of tea. Home to the Brontë sisters, acres (and acres) of rolling countryside, and a good strong brew, where could be better for relaxation than the historic county of Yorkshire? Only Yorkshire's very own Bridge Hotel and Spa, which has recently re-opened following a £250,000 refurbishment and - thanks to some luxurious new facilities - is now even more relaxing than a chapter of Wuthering Heights in front of a roaring fire…
The spa
A short drive from Leeds, Bradford and York, The Bridge Hotel in Wetherby is located in a peaceful, pastoral setting just five minutes from the A1 – don't worry, you can't hear it. The building began life as a coaching inn in the 17th century, but has been completely refurbished to the highest 21st century standards, while still retaining much of its original character and charm. Among the modern amenities, guests will find heat and ice facilities, a healthy courtyard deli, flotation and rasul rooms and multiple relaxation areas, including a snooze room - a feature we think would catch on well in homes and offices throughout the country.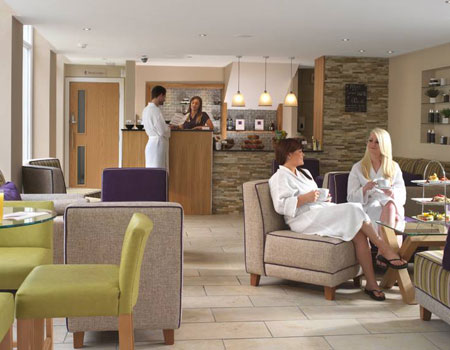 Treatments and facilities
The Great British Summer can be somewhat unreliable when it comes to the weather, which is where thermal facilities come in really handy. Whether you're too hot or too cold, the Bridge's fire and ice options promise to relax and revitalise. Within the luxury thermal suite, guests can enjoy all manner of indulgences, whether tht involves warming up in the Nordic barrel sauna (there's also an applewood sauna, if you're fussy) or eucalyptus steam room, or cooling down in the outside plunge tub or ice fountain. Brrr.
If you find that your temperature is already just right, head inside and experience some of the wonderful treats on offer in the treatment rooms (including one for couples), the designated beauty area, or experience cleansing like never before in the Rasul chamber (using mud from the Austrian Alps). Then simply let your troubles float away in the dry flotation room (30 minutes is said to have the same benefits as several hours of quality sleep).
Speaking of sleep, after treatments guests are encouraged to make their way to the relaxation facilities, which include the afore-mentioned (and now much coveted) snooze room, a relaxation balcony complete with hanging chairs and a secret lavender courtyard.
To ensure guests make the most of all these facilities, the spa offers a selection of spa days and breaks, including a one night Bubbly Spa Break with overnight stay, a glass of bubbly, afternoon tea, two course evening meal, Yorkshire breakfast and use of the spa facilities for three hours. Our favourite seasonal escape, however, has to be the Wimbledon Half Day. Not only is it incredibly topical, this half day treat includes a 30 minute strawberry cream body scrub, a tasty snack in the Courtyard deli (probably involving strawberries), three hours in the spa facilities and a 'Bridge Strawberries and Cream frappe'. Sounds ace…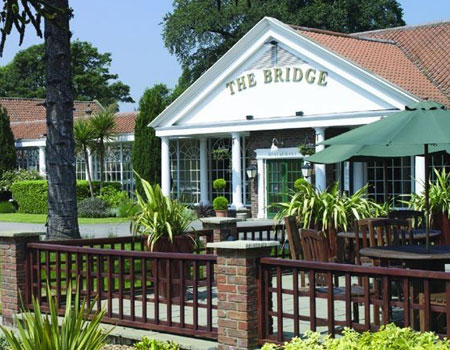 Treat yourself
Ok, the landscape might not be as dramatic as Emily Bronte's wild, windy moors, but when it comes to booking a relaxing break, tranquility and convenience have to take priority. Check out this very tranquil and very conveniently located spa's venue page where you can book your escape right now.