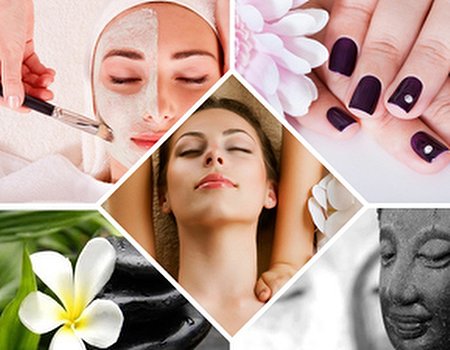 As sunshine hits the capital this week, you'll find us in amongst the hordes of people enjoying lunch on the grass, sipping on al fresco drinks after work and then cursing the heat as we squeeze ourselves into the sticky, sweaty gaps on the city's very hot and very busy public transport.
No seats, no air-conditioning and a few 'fragrant' passengers. As glorious as a bit of sunshine is, it's the commuter's worst enemy. If you find yourself sweating it out in the capital over the next few months, don't despair. We've found a place in the heart of London that's cool, private and they offer a pretty mean massage. All aboard to Thai Lamoon...
The spa
The busy Edgware Road is probably one of the last places you'd expect to find a peaceful corner in the capital, but tucked away inside a Slimming and Diet centre, Thai Lamoon's team of expert therapists are waiting to help you relax and unwind. Inside, the décor is simple, clean and comfortable. It might not be the fanciest spa you've ever encountered but Thai Lamoon is all about delivering great service and one of the most authentic Thai massages outside of Thailand.
Treatments and facilities
The team of therapists at Thai Lamoon are fully qualified, certified and have over ten years experience within the industry. Providing pampering at a few five star hotels across London, Thai Lamoon are known for their dedication to excellent service, something they combine with their years of expertise to create the bespoke treatments - tailored to individual needs and preferences - that their customers love.
As well as the traditional Thai massage (a 'relaxing yet energising' treatment), Thai Lamoon offers a vast range of different relaxing treatments including aromatherapy massage, Swedish massage, pregnancy massages, reflexology and hopi ear candling. Less relaxing (but just as effective) are a few of the classic beauty treatments on offer including waxing, eyebrow threading and an anti-cellulite massage.
Thai Lamoon believes that good-quality spa treatments are one of life's necessities, and therefore shouldn't cost the earth. To ensure their guests are able to hold onto the feelings of relaxation and rejuvenation after a visit, their menu is realistically priced so the treatments you need don't have to be one off treats.
Treat yourself
Fancy a break from all this sunshine? Us neither, but we wouldn't mind a relaxing pitstop to break up our daily commute. Take a look at Thai Lamoon's page where you can book a bit of peace and quiet now.