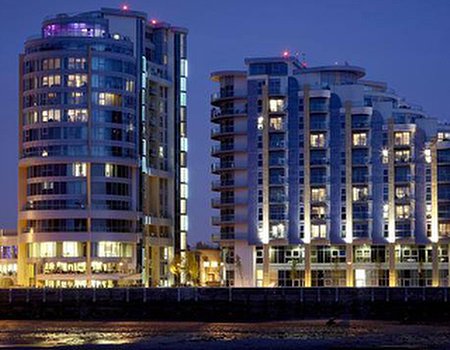 You don't need to be the world's most experienced spa-goer to know that there are a few essential features that make a spa day or break truly relaxing, like tempting treatments, expert staff and state of the art facilities. What the more seasoned spa goer will have learned, however, is that there are a few less obvious essentials like a pleasing decor, an enthusiasm for good service and, above all, a simple stress-free journey. Just in time for this week's spa of the week we've found a place that has it all - including access by air, land and water. Welcome to Spa Verta…
The spa
Located at London's Vertical Gateway, Hotel Verta in Battersea sits on the banks of the River Thames overlooking the water. Every inch the luxury boutique, the hotel has access to a neighbouring heliport (ideal for those of you who like making an entrance) as well as (you guessed it) a stylish, state-of-the-art spa - no wonder it's such a favourite with its neighbours in Sloane Square. Decorated with soft lighting, earthy tones and touches of gold, Spa Verta takes inspiration from the glamour and decadence of eras gone by and offers the kind of good old fashioned hospitality to go with it.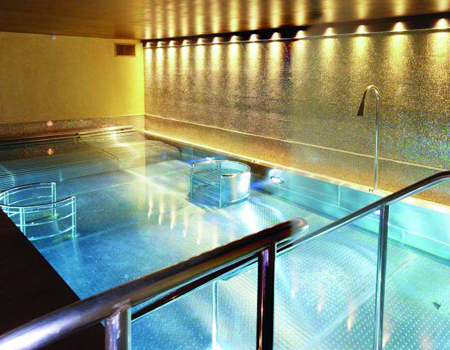 Treatments and facilities
Although some of the glamour and dedication to service might come from a bygone generation, the facilities at Spa Verta are nothing less than cutting edge and include a 10-metre hydrotherapy pool, sauna, steam room, sanarium, experience showers and fully equipped gym.
Winner of 'Real Outstanding Spa Hotel' at the 2012 Real Critics Guide's Annual Awards, not to mention the (highly coveted) Wahandie award for 'Best Therapeutic Massage in London', Spa Verta is the perfect place to while away a day (or two) which is, presumably, why they offer such a diverse and tempting array of spa days and breaks.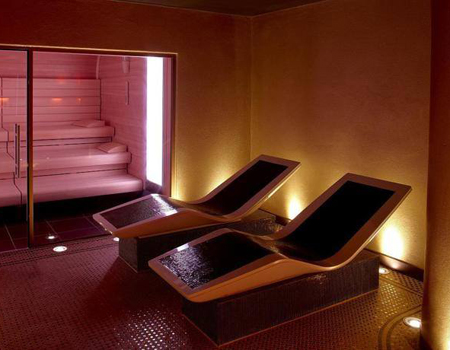 Planning your next day off? Spa Verta's day packages range from a £50 Wellness Package (including a 25 minute treatment and full use of spa facilities) to their (very Made in Chelsea) Signature Detox Spa Day including a two-hour detox treatment, a two-course lunch and full use of spa facilities.
If one day isn't enough (we get it, you work hard) guests can opt for a One Night Retreat Spa Break (or Luxury Retreat) package which includes a three course meal, overnight stay, 25 minute treatment, full use of facilities and breakfast.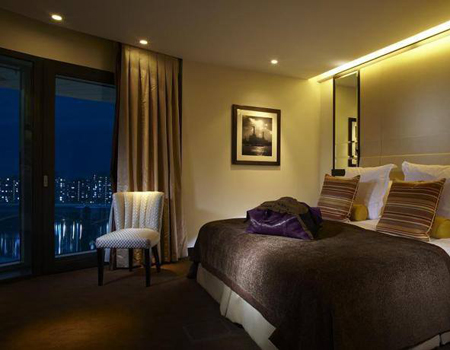 Treat yourself
Looking for a place to escape, unwind and not have to worry about where to park your helicopter? We've all been there. Take a look at all of the relaxing, rejuvenating or just plain indulgent packages available to buy and book now on Spa Verta's page.