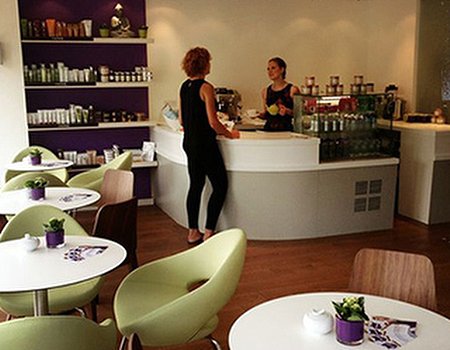 How are you feeling today? A bit overworked? A touch sleep deprived? Maybe even a little bit 'fluey'? It's that time of year again when no matter how long you sleep, it still seems to be nighttime when you get up and your most prized possession is a packet of tissues. A duvet day is always a tempting option, but with a to do list as long as your arm it's not very realistic. If only there was some place (other than bed) that you could go to warm up, rejuvenate and generally feel a bit better. Well what do you know, we've found a brand new wellness studio in south west London that promises just that. New to Wahanda, please welcome Samsara Mind and Body…
The spa
Located in Southfields (home of Wimbledon Tennis), Samsara Mind and Body is a five-minute walk from the tube station. Recently opened, Samsara was designed to help the local community 'thrive', offering a range of uplifting services in a welcoming and serene setting. Guests enter through the Samsara Café where you can drink tea with friends or even pre-order breakfast (or a not-so-naughty cake) to tuck into after a treatment or class. After that, either grab your mat and head to one of the modern yet peaceful yoga studios, or let one of the friendly staff guide you to a plush treatment room complete with soft lighting, earth tones and touches of gold.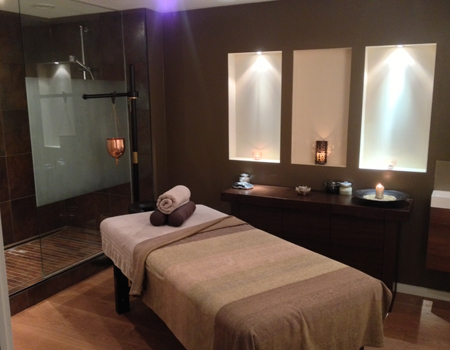 Treatments and facilities
'Saṃsāra' is a Sanskrit word that means "the ever turning wheel of life" and it is this spa's aim to help guide its guests through the inevitable lows in this cycle (namely feeling overworked and exhausted) by offering a place of refuge from life's demands.
One of the ways Samsara are helping south west London achieve this sense of balance is by offering a variety of yoga and pilates classes that are suitable for all regardless of gender, size and ability.
Samsara also offers a range of Ayurvedic treatments and services. One of the oldest holistic practices, Ayurveda looks at the ways altering lifestyle and nutrition can help restore balance – with a few soothing treatments to help the transition. Samsara offers Ayurveda consultations, massage and facial treatments.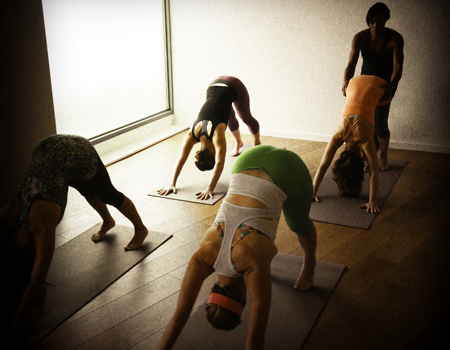 The spa also offers their own range of beauty treatments including signature facials to brighten, cleanse and nourish, an array of massages from herbal scrubs to pre-natal and maintenance treatments like waxing. Also on offer are services from names like DermaCo and luxury French brand Caudalie, who were one of the first to realise the beautifying properties of (current beauty buzzword) resveratrol. Found in red grape skins, Samsara visitors can judge for themselves the effects of this (now infamous) beauty ingredient enjoy by indulging in the Caudalie Crushed Cabernet Scrub - or just enjoy a luxury scrub and massage.
Treat yourself
Feeling a little off kilter? Do you need a spiritual spirit level, or perhaps just a wax, massage or facial? Take a look at Samsara Mind and Body's page where you can book rebalancing treatments to get you back to your best right now.