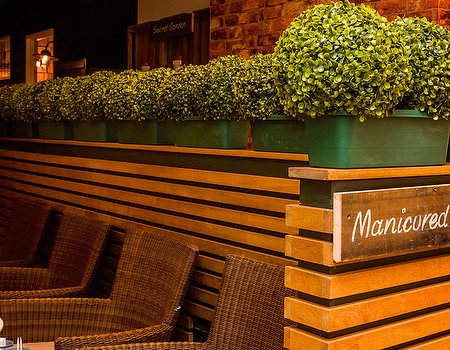 It's more of a luxury salon than a spa, but when we visited the newly opened Privet Body in Notting Hill we thought this unique beauty spot deserved a special mention on our blog. Totally unlike anywhere we've visited or written about before, Privet Body looks like a ski lodge, has a treatment menu that will make you laugh and - most surprisingly perhaps - is just as popular with men as it is with women. Welcome to our (sort of) spa of the week…
The spa
Located between Ladbroke Grove and Notting Hill Gate stations and a mere stone's throw from Portobello Market, Privet Body was designed to offer 'top to toe topiary' to both male and female customers. While topiary here refers to grooming, it is a running theme throughout the salon, from the two marble busts with cleverly positioned privet bushes in the window (cheekily named Anita Bush and Manuel Kept), to a 'Toolshed' designated for male grooming, and a 'Manicured Garden' for nails. Even the therapists are referred to as 'expert gardeners'.
The brains behind the botanical theme is owner Andy Penniceard, a former builder who, fed up of feeling out of place in female-focussed salons and spas, wanted to create a grooming 'enclave' in which male customers would feel as at home as female.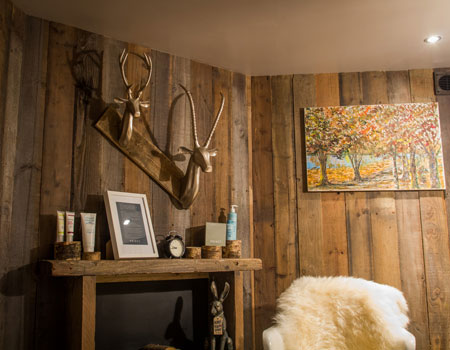 Treatments and facilities
The team of 'gardening experts' at Privet Body believe that that 'pruning' should be enjoyable, and every element of this unusual venue has been designed to promote this.
The salon has three bespoke treatment 'sheds', each offering customers something a little different. The 'Log Cabin', complete with a cosy fireplace and sheepskin throws, would be as comfortable for a ski break as it is for a massage. The 'Writer's Hut' features a treatment bed, old fashioned typewriter, vintage tomes, and offers the option to listen to an audio book during your treatment. Continuing the gardening theme, treatments in the 'Potting Shed' are performed surrounded by decorative pots, shrubs and an old fashioned radio.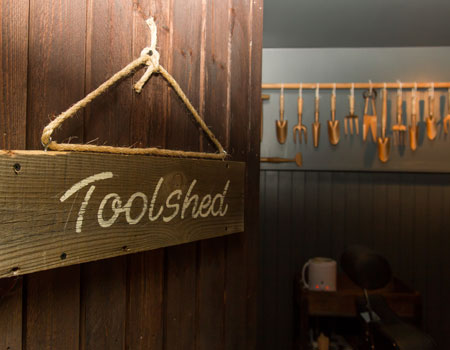 The 'Toolshed' is more of a masculine space, decorated with hanging tools, a workbench, a barber's chair, and offers a selection of treatments just for men. For something a little less macho, guests can head to the 'Manicured Garden', take a seat on the (comfortable) garden furniture (beneath the washing line) and enjoy treatments like the 'Central Park Pedicure' or 'Slip a ring on it' mani. There's also a designated tanning area named the 'Orangery' where guests can enjoy a 'Full Bloom' (aka exfoliation and St Tropez spray tanning).
But it's not all pruning and preening. The salon offers a range of relaxing and brilliantly-named massages, performed by resident expert Erinah. Choose from - to name just a few - a 'Blooming Marvellous' full body massage, the 'Get to the Root of the Problem' deep tissue massage or a 'Fallen at the First Hurdle' special for sporty types.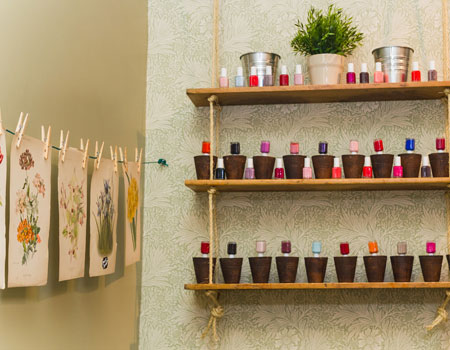 Treat yourself
Feeling a bit wilted? Are your nails in need of deadheading? Could you do with a spot of weeding? Get yourself feeling a little more evergreen with a trip to Privet Body. Take a look at their venue page now to book appointments and read more hilarious gardening puns (theirs are much funnier than ours).