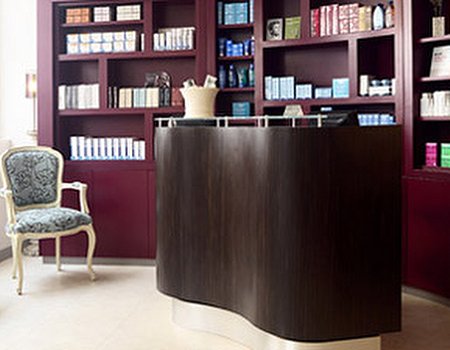 When a new season arrives you'll probably find lots of people (like us) start telling you about all the new and exciting ways to update your look. Carried away on a gust of autumnal wind, you might just be tempted to try that fab new look without stopping to think... 'will it suit me?'
Before you go for the chop or reach for the bleach, stop and think. Maybe a better way to update your look this season would be with a haircut or colour that takes into consideration your face shape, skin tone styling preferences and even your hobbies. We've got your attention now, haven't we?
The spa
Located in the suitably stylish Mayfair, Patrick Ludde is just round the corner from busy Oxford Circus and Regent Street. Inside the salon you will find 14 hair stations, two beauty rooms, a Long Hair Clinic and the perfect venue for any stylish soirees you might be thinking of throwing. But that's not why Ludde's loyal customers come back time and again. They come back for the expert team, impeccable service and Ludde's renowned instinct and ability to know in an instant what will work for his customers and make it happen.
Treatments and facilities
Ludde's intuition is famous throughout the industry and has unsurprisingly won him a few celebrity followers - including one, ahem, very important royal. With a team of stylists who share his professionalism and vision, his salon guarantees its customers a result that will not only suit them aesthetically but suit their lifestyle.
All cuts and colours are created by examining and appreciating the natural movement and texture of your hair along with careful consideration of your lifestyle and needs, creating what the salon describes as 'effortless chic'.
In line with this 'effortless chic' the salon offers a range of treatments to make customers look fabulous with minimal upkeep. The most popular treatments include the KeraStraight Brazilian Keratin treatment, permanent waves and red-carpet-ready up-dos. Other treatments available include manicures, eyebrow shaping, eyelash tinting and waxing and they all are delivered by expert stylists who are so dedicated they will even remember your drink order.
Treat yourself
Fancy a bit of the royal treatment? Check out the Patrick Ludde page for special deals and book yourself in for a treatment fit for a queen.