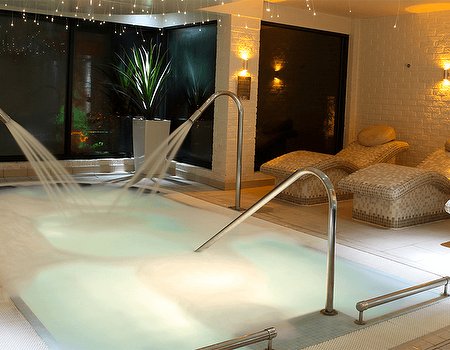 We all benefit from a makeover now and again. When you're tired of your look a new outfit, hairstyle or set of eyebrows can make you feel like a whole new woman - just look at Molly Ringwald in any 80s teen movie. Of course, there are those among us who already look fabulous but still like to change things up now and again. Take, for instance, Madonna, Rihanna and – one of our favourite country spas – Modershall Oaks. Already one of the most luxurious and breath-taking spas in Staffordshire, Moddershall Oaks has added a few new facilities to its gorgeous setting. Welcome to our new and improved spa of the week…
The spa
Situated within 72 acres of Staffordshire countryside, over the past 12 years Moddershall Oaks has been transformed from country property to luxury spa resort. A family run business, this spa prides itself on its exceptional standards of service (waiting on you hand and foot so you really get an opportunity to relax) and dedication to giving each of its individual guests a totally unique visit. To help with this they have assembled an expert team and an environment designed to help you make real 'personal gains' during your time there.
In this environment you will find the latest in hydrotherapy technology, a multitude of indulgent treatments inspired by years of experience and knowledge from around the world, 5 star guest accommodation (with accreditation from Visit Britain, and a stunning Oriental inspired décor) and a Lakeside restaurant, serving up delicious offerings for breakfast, lunch and dinner.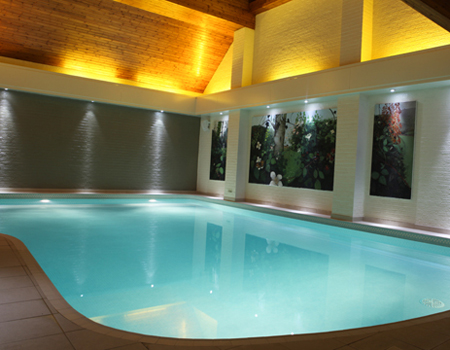 Treatments and facilities
One thing that sets Moddershall Oaks apart from other spas are its breath-taking outdoor facilities, which include 70 acres of woodland and parkland, wood-side tennis courts, an outdoor hot tub and complimentary cycling equipment.
Relaxation isn't all about long walks in picturesque parkland, but it's not a bad place to start. Fortunately the indoor facilities at Modershall Oaks are just as impressive and, thanks to a recent extension – which will be unveiled on the 14th June – are now more enticing than ever.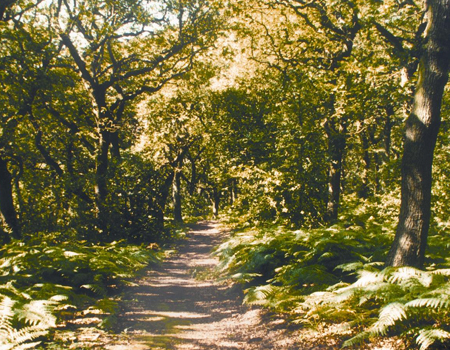 Already home to a swimming pool, sauna, hydrotherapy pool, experience showers, relaxation lounge and state of the art gym (with Technogym Wellness System), the new extension adds to the luxury spa:
An outdoor courtyard with a 25 sq.m vitality spa pool, Finnish kelo sauna cabin, feature shower and outdoor log fire overlooking the woodland
A sophisticated spa deli and bar area offering light bites, snacks and drinks
A cosy fireside spa lounge with views of the courtyard
A brand new reception and spa shop
As well as a variety of fabulous treatments, old and new, the spa offers an assortment of treatments from some of the best names in the business including Bumble and Bumble hair-care products, Shellac and Elemis. Hardly surprising then that the treatment menu at Moddershall Oaks is heaving with options to suit all. Choose between a quick mini mani or full on Shellac mani-pedi, a host of different massages (including Lava Shells and a Chocolate Back Massage) or indulgent Elemis rituals, like the Elemis Coconut Rub and Milk Ritual Wrap or Float.
Treat yourself
Need an excuse for a bit of TLC? Want to check out the new facilities for yourself? You can head to Modershall Oaks between 11am and 3pm on the 14th June for the spa's open day, or take a look at the spa's venue page where you can book treatments and escapes now.