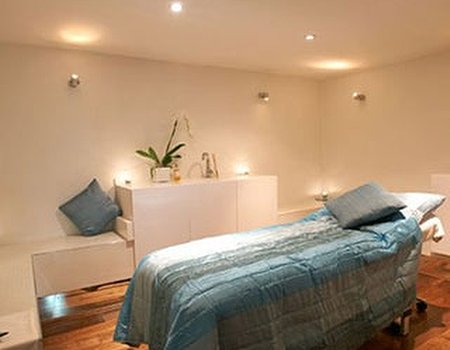 Forget feel-good rom-coms and put down the share-size chocolate; there are certain occasions in life when all you need to feel better is a drop of good old h2O. Groggy Monday morning? How about a refreshing cool shower to wake you up. Rough day? A nice warm bath will sort you out in no time. Morning after the night before? Pint of water, pronto. So what do you do when you find yourself in the kind of stressful situation that even the tallest drink of water won't help? Take a trip to trendy West London spa hydrohealing…
The spa
A short walk from either Notting Hill Gate or Ladbroke Grove underground station, hydrohealing is a chic salon and day spa specialising in water-based therapies and wellness treatments. Inside the décor is minimal without being clinical – think bright white walls warmed up by wooden flooring, soft touches and splashes of blue – and the treatments are tailor-made by a team of doctors, wellness practitioners and spa therapists.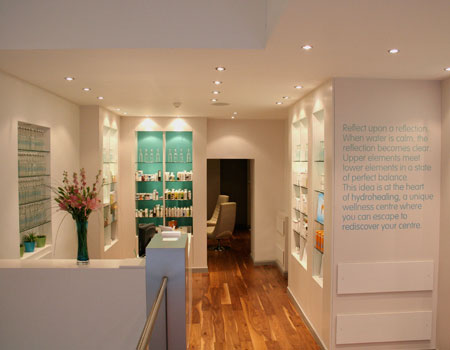 Treatments and facilities
Speaking of treatments, the ones on offer at hydrohealing are pretty varied, ranging from classic manicures to colonic hydrotherapy. Every treatment on the hydrohealing menu aims to deliver a therapeutic or luxurious benefit or - in some special cases - both.
Although all treatments come highly recommended (and are delivered by a highly skilled team) the spa is best known for its hydro-signature treatment menu. Guests are encouraged to enjoy a range of water-based treatments including hydrocushioning (floating on massaging warm water cushions), a hydroblitz body treatment (using anti-cellulite minerals, water-based massage and gentle oxygen suction to attack fatty deposits) and a hydroblitz face treatment (using steam and a hand guided suction pen to increase microcirculation) to name a few.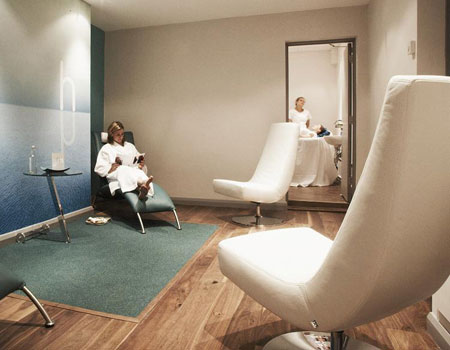 For a truly therapeutic experience, the spa also offers a half-day 'hydrodetox', which – despite involving a colonic and a good deal of mud – is one of the more relaxing ways to rid yourself of unwanted toxins. Although the Autumn re-energise and Pre Party packages do sound a little more enticing.
The expert team at hydrohealing pride themselves on their customer dedication, ensuring all guests leave having accomplished whatever they came in for, with all treatments, whether they be male waxing, a rejuvenating facial by skin experts REN or a splash of water-based therapy, customised to suit (and heal) a particular need.
Treat yourself
Having 'one of those days'? In need of some 'healing'? Take a look at hydrohealing's page where you can book therapeutic and luxurious treatments now.