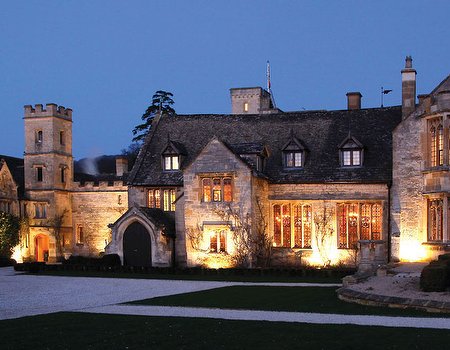 As we find ourselves in October (we know, how did that happen?) we imagine a fair number of you will be giving up a vice of some description in honour of 'Stoptober'. If so, congratulations, though you might be thinking of ways to get away from stressful situations that can test even the strongest will power. We've got the perfect solution: a rural retreat that promises to help you forget all about your crowded commute, challenging children or overflowing inbox. Welcome to Ellenborough Park Hotel and Spa…
The spa
For a house that has been in use for around 500 years, home to earls-a-plenty, a number of hotels and a girls' private school, Ellenborough Park looks pretty good. Located in Cheltenham, the five star hotel (which sits at the bottom of Cleeve Hill, the highest point in the Cotswolds hill range) is surrounded by 90 acres of rolling countryside, and sleepy villages built out of traditional Cotswolds stone. Over the past half a millennium, the hotel (voted Europe's 5th Best Luxury Hotel 2013 by TripAdvisor) has undergone a number of rennovations and reconstructions, making it a unique sight to behold and an amazing place to spend an afternoon or two.
Treatments and facilities
One of the most recent amendments made to the 16th century property was the addition of a luxury spa featuring seven treatment rooms, an outdoor pool, Jacuzzi pool, sauna, steam room, sensation showers and relaxation room.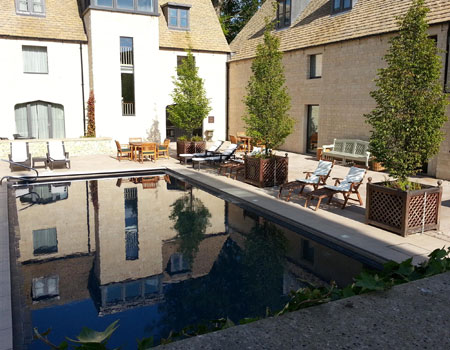 Inside the seven treatment rooms (with one for couples), guests can enjoy not only the freedom to play their preferred relaxation music on the personal iPod docks, but also a variety of soothing, specially designed treatments.
Choose from treatments designed to 'Massage my cares away', services specifically for mothers-to-be or 'gentlemen' (no cads or rogues allowed), relaxing rituals from around the world, or a good old cream tea.
As well as relaxation, the spa also offers a range of services to enhance 'outer beauty', including manicures, pedicures, bridal makeup, and maintenance like waxing.
More active guests can spend time in the fitness suite and make the most of the latest Technogym equipment, or - better still - take advantage of the stunning surroundings and go for a good old-fashioned walk. Head to the well-stocked 'Boot Room' pick up a pair of Dubarry boots or Hunter's wellies and set off on the 5,000km of footpaths around the Cotswolds. When in Rome.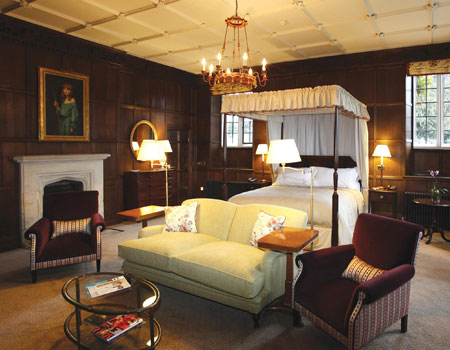 Treat yourself
With the weather getting a bit more wintry everyday, we probably don't need to give you much encouragement to treat yourself to an escape from the day-to-day. But we will anyway. Head over to Ellenborough Park Hotel and Spa's venue page and take a look at the treatment menu, peruse the pampering packages and venue pics, and start planning your escape.