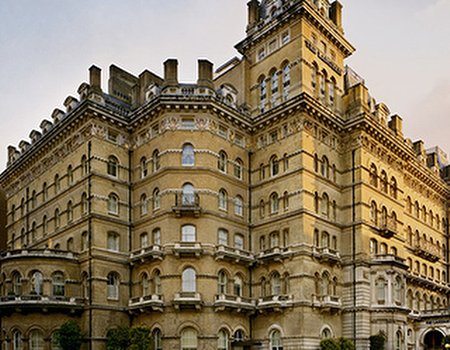 The oldest of London's 'Grand hotels', The Langham dates back to 1797 and opened its doors to guests in 1865. As well as being one of the oldest and finest hotels in the capital, it's also believed to be one of the most haunted, counting no less than seven ghosts among its residents (including a Victorian nobleman and pair of murderous Honeymooners). Spooky stuff, but amid the walls of the Langham lies something far more intriguing: The internationally acclaimed Chuan Spa, our luxury (Halloween special) Spa of the week…
The spa
A stone's throw from Oxford Circus Tube station and a short walk from Bond Street, the stunning five-star hotel recently underwent a five-year (£80 million) restoration, designed to re-establish its original character. Situated at the top of Regent Street, The Langham Hotel stands amid one of the busiest parts of the capital, yet with a philosophy based on the values of Traditional Chinese Medicine, its spa couldn't feel further away. When translated into English, the word 'chuan' means 'serene course of water', which is believed by Chinese culture to be the source of life and balance – something this spa aims to restore.
Treatments and facilities
The first Chuan Spa in Europe (it has sister spas in Hong Kong, Shanghai, Melbourne and more), this day spa is all about achieving balance and promoting health and relaxation. As well as the range of indulgent facials, nail treatments and massages you might expect from a lavish spa, guests at the Chuan can enjoy a range of unusual treatments that are good for the mind, body and soul - but especially the body.
Among their signature treatments, Chuan Spa count body wraps, A-list favourite cupping, acupuncture and moxibustion (a 2000 year old therapy involving burning Mugwort over acu-points to accentuate the effects of acupuncture and rebalance the qi) as well as a range of spa days including treatments and award winning teas (served in the Palm Court).
After a re-balancing treatment guests can further their relaxation in the pre or post-treatment relaxation area before taking a dip in the vitality pool, unwinding in the VIP couple suite (aka 'The Spirit Room') or sweating out any toxins in either the herbal steam room or London's first Himalayan rock salt-sauna. More active guests will be pleased to learn they are also free to use the 16-metre swimming pool and fully equipped fitness centre.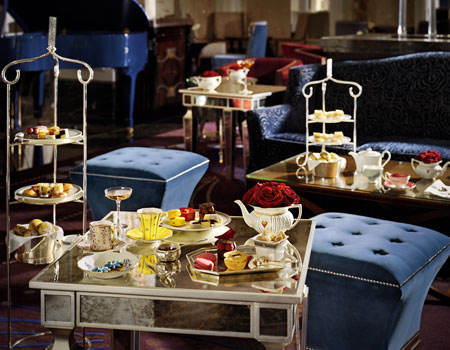 Treat yourself
Forget about the tricks this Halloween, here at Wahanda we're all about the treats and we can't think of a finer (or spookier) establishment to indulge this winter. Take a look at Chuan Spa's page where you can book spa days and treat-ments now. But be warned, whatever you do, don't go in room 333…