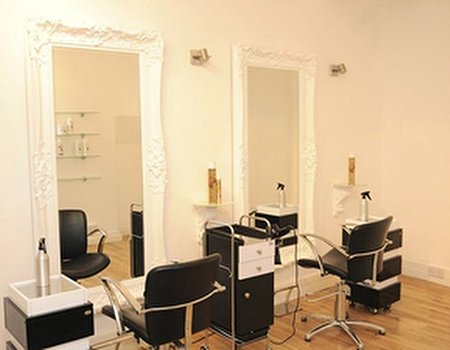 As we approach the end of a dull, cold February it might cheer a few of you to hear that spring is on its way - or so we've been told. It might not look like it, but in a matter of weeks we'll be enjoying longer days, blossom-filled trees and the odd sighting of a new-born lamb. Hard to imagine isn't it.
Spring is all about new life and new beginnings, so to get us all in the mood we thought we'd tell you about a (relatively) new arrival in the beauty world that guarantees its customers an escape from winter blues. Presenting this week's spa of the week: The Chelsea Day Spa Boutique, Wandsworth Bridge Road.
The spa
Situated on Wandsworth Bridge Road in the heart of Fulham, The Chelsea Day Spa Boutique is the little sister to the King's Road's beloved Chelsea Day Spa. Set up to cater for the many customers who previously made the journey from Wandsworth to visit the Chelsea spa, the new Chelsea Day Spa Boutique offer customers the same personal experience, high in luxury and comfort, set in an environment reminiscent of a boutique hotel. Inside, the walls are white and the interiors stark, chic and incredibly inviting. Best of all the Spa Boutique is home to the first ever Chelsea Blow Dry Bar making it the only place to go for luscious, bouncy locks worthy of Kate Middleton herself.
Treatments and facilities
As well as the Blow Dry Bar, the Spa Boutique offers an extensive menu of luxury treats and treatments to give customers that polished Chelsea girl look. From basic maintenance to all out pampering, the treatment menu boasts everything including waxing, body polishing and more facials than we've ever seen in one salon.
Browsing the menu, the things that got us most excited were the pampering packages brilliantly named after some of the most glamorous Hollywood chick flicks. Packages include Breakfast at Tiffany's, When Harry Met Sally and – our all-time favourite – the Pretty Woman Signature Package, which offers customers a Prescriptive Facial, Corner Lash Extensions and a Chelsea Girl Manicure and Pedicure.
But even without the novelty names, the treatments that have proved most popular in the salon are, unsurprisingly, the Chelsea Blowdry and, another new arrival, the New York manicure. The New York mani is a 'cheap and cheerful' manicure by expert nail technicians that consists of a soak, cut, file & shape, in depth cuticle work, hand massage, moisturise and polish - ideal for women who find themselves spending too much time and money on their nails.
Treat yourself
If you're the kind of lady who often finds herself in south west London searching for a blow dry worthy of a princess, take a look at The Chelsea Day Spa Boutique's page where you can book appointments now.