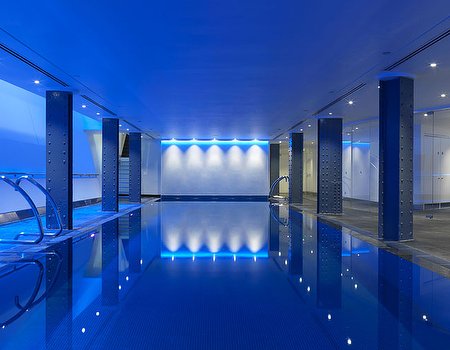 With New York Fashion Week drawing to a close you're either sick of it already, completely ambivalent or very excited about the upcoming London Fashion Week. We're the latter. And even though our front row invitations must have got lost in the post, we've found somewhere almost as close to soak up the atmosphere and do a little trend (and celeb) spotting. A stone's throw from Somerset House, welcome to our Fashion Week spa of the week, the Health Club at One Aldwych…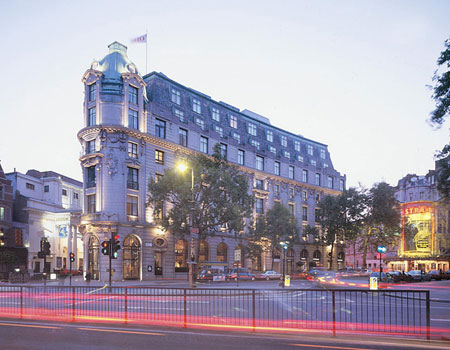 Venue
Situated in one of the busiest parts of London, The Health Club at One Aldwych, is a five star retreat that sits just behind The Strand and specialises in personalised service. The spa's 'contemporary luxury' décor was designed by interiors specialist Mary Fox Linton to deliver the ultimate relaxation experience. A great deal of this experience takes place within the spa's three silk-panelled treatment rooms, which combine muted colours, soft music and restful mood lighting. Bliss. The facilities on offer aren't half bad either. With a swimming pool that is, quite literally, like no other we've seen before, it's as far as you can get from the madness of Fashion Week, without being very far away at all.
Treatments and facilities
Despite the lively location, The Health Club at One Aldwych promises its visitors a peaceful experience, far removed from the bustling city outside its door, and it doesn't get much more peaceful than a dip in the stunning 18 metre, chlorine-free pool. Guests can float away under the soft mood lighting, gaze at the tropical fish display and enjoy a little underwater music. Who doesn't love a bit of Handel while they swim?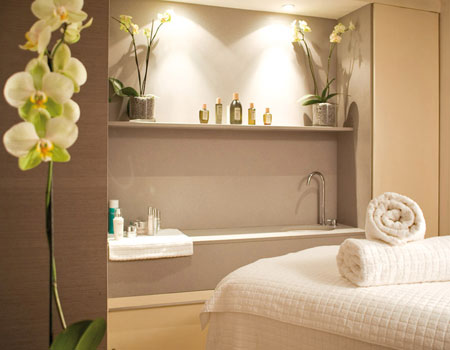 As well as its unique pool, the spa also boasts a range of state-of-the-art facilities including an 8,000 square foot gym, a specialist body fat analyser (we're not sure that's a good thing), a dedicated team of highly qualified personal trainers and a chill out zone where you can focus on your personal fitness goals.
When it comes to treatments the spa (the first to offer a complete treatment list from Spanish skincare specialists, Natura Bissé) has three main focuses: Essentials, Express and Men's. Essentials covers an extensive range of treatments from tailor-made facials to holistic healing and signature One Aldwych treatments. The Express menu offers an assortment of 30-minute treatments, ideal for busy spa goers - perfect for when you have an hour to kill between shows, eh VB? The Men's range is - unsurprisingly - a selection of Natura Bissé treatments designed to meet the individual needs of male skin, and includes an Oxygen Facial and Bamboo Scrub that we wouldn't mind testing out on our female skin.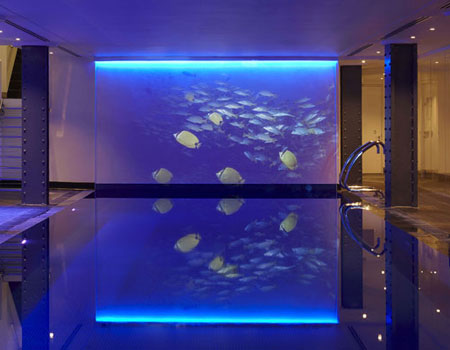 Treat yourself
Missed out on a front row seat this LFW? Don't worry, you can still get into the spirit of things with a visit to The Health Club at One Aldwych. With the spa's dedication to giving each guest a personal experience (integrating personal training, treatments and nutritional advice) you're guaranteed to feel like a VIP. Eat your heart out Anna Wintour.