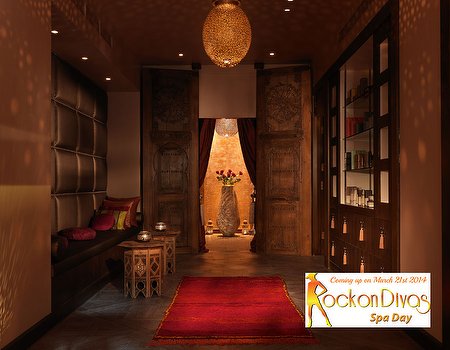 After the success of last year's first ever Rock on Divas Renewing Spa Day, the programme's founder Gloria Halim (author of Healing Foods, Healthy Foods and a qualified holistic health coach) has announced the next renewing spa event will take place on 21st March at London's Moroccan-inspired Dolphin Square Spa.
Having been through breast cancer diagnosis and treatment herself, Gloria set up Rock on Divas to share her knowledge and experience, and help other women in recovery from serious illnesses (focussing especially on post-cancer treatment) to restart, recharge and 'start rocking their lives'.
The spa day provides the ideal opportunity to relax and get started. Designed to give attendees the tools they need to begin restoring the life and health balance they may feel that they lost during treatment and recovery, this one-day spa event has an itinerary that includes far more than a bit of pampering.
On the Renewing Spa Day agenda:
A 'Nourish Your Body Through Juicing' workshop
Skincare and make-up workshop
Yoga class
A choice of spa treatments (including facials and massages)
Healthy, nourishing refreshments and lunch
A special gift to take home
Following the spa day, attendees will also be invited to a follow-up health consultation with Gloria, to ensure they have gained the most out of the experience and aid further recovery.
A minute's walk from Pimlico station, Dolphin Square Spa, a Wahanda favourite and previous Spa of the week, was selected to host the event due to its reputation as a venue where health and luxury come together in harmony, and the fact it's one of Gloria's personal favourites.
To ensure all attendees receive the dedicated attention they deserve in the kind of peaceful and uncluttered space that aids recovery, Renewing Spa Day places are limited to 15 women in a group .
For more information about the event and reserving a place see www.rockondivas.com