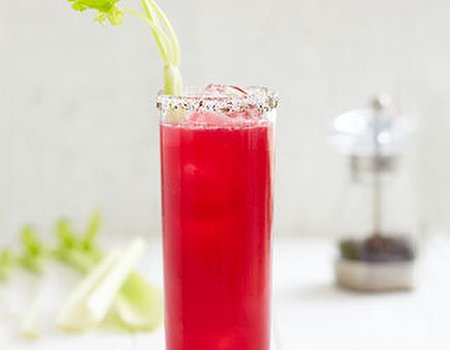 Hubble, bubble, toil and trouble... Halloween may have passed but with a weekend of spooky specials haunting our televisions and costume parties taking over our social lives, the witching hour isn't quite over yet. Don't feel like sewing yourself into a skin-tight cat suit this weekend? Take it easy, give yourself a beauty boost and still embrace the Halloween spirit by cooking up one of these pampering potions. Grab an apron, dust off your cauldron and get mixing….
The Crimson Mary from Cawston Press
If your weekend plans (spooky or otherwise) take a turn for the debaucherous this weekend, there's a good chance you'll be in need of one of these come Sunday morning. Swap your tomato juice for nitrate-rich beetroot and benefit from its energy boosting, blood pressure reducing properties with this superfood (and super easy) take on everyone's favourite hair of the dog.
You will need:
60ml Soda water
15ml fresh lemon juice
7 drops Tabasco
4 dashes Worcestershire sauce
pinch celery salt
freshly ground black pepper
Method
Mix ingredients together in a jug of ice (or cocktail shaker if you have one) and stir/shake thoroughly
Strain into an ice filled glass
Garnish with a little salt and black pepper on the rim, and a celery stick. Bottoms up!
Cellulite-busting coffee scrub
Consumed in excess, they say coffee is one of the key culprits in the formation of cellulite. Apply it topically, however, and it's a different story. When applied to the skin in the form of a scrub, the caffeine and antioxidants found in coffee work to tighten it, while the scrubbing motion boosts circulation and can (over time) actually smooth out pesky orange peel. We know, magic.
You will need:
1/2 cup coffee beans (measured using your favourite tea cup - proportions don't need to be precise as long as you keep the ratio the same)
1/2 cup brown sugar
2 tbsp coconut or olive oil
Method
Put the coffee beans and brown sugar in a food processor (a pestle and mortar works fine but requires slightly more effort)
Add the oil and blend until the mixture is smooth but not quite pureed
Scoop into a container and cover until your next shower
Apply the scrub to the areas you wish to target using circular motions towards the heart
Repeat two to three times a week and enjoy softer, smoother, slightly scented skin,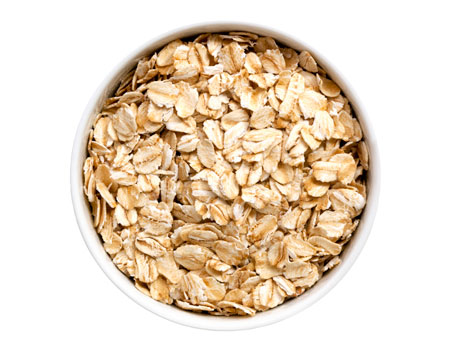 The not-so-scary facemask
Has the change in weather been playing havoc with your skin? Join the club. Whether it's the wind, the temperature or the sudden need for central heating, something in the air these passed few week has turned us into a bunch of sensitive souls here at Wahanda Towers. We need a nourishing face treatment that we can cook up ourselves and we need it fast.
You will need:
3 tbsp dried oats
1 tbsp honey
1 tbsp milk
Method
Combine all your ingredients in a bowl and mix thoroughly with a wooden spoon, or, if possible, blend in a food processor
Apply the mixture to cleansed skin and leave to dry for about 15 minutes
Rinse off with warm water and gently, pat dry with a soft towel before applying your normal moisturiser
Alternatively leave mask to dry, wait till it's dark and spook some Halloween party goers. Now repeat after us "Mwah ha ha"...