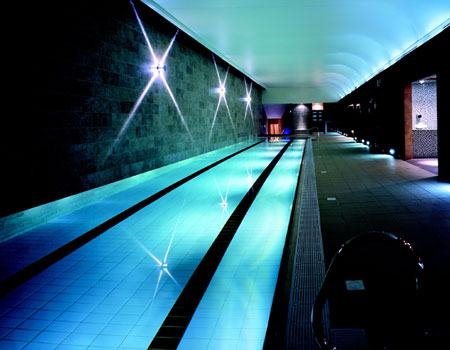 The weekend is nearly here and despite a week of sweating it out on the tube, there's a chance we won't be rewarded with a weekend of glorious picnic-inducing sunshine. Typical. Fortunately, there are plenty of other ways to relax if sunbathing plans fall through (or if they don't, but you decide you cant take the heat), including 50% off some of the best spa experiences in the UK. Take a look at the full collection here, or read about our London edit below….
Exclusive spa day at Amida Spa Chelsea
Widely acknowledged as one of the finest health clubs in London, the Chelsea Harbour Club offers members (and Wahanda customers) a fantastic range of treatments and an unrivalled selection of facilities, including a hydrotherapy pool, samarium, salt inhalation room, aroma steam room, ice chute, plus nine indoor and four outdoor tennis courts. For a limited time, they're also offering 50% off an exclusive spa day including an Aromatherapy Associates essential rose facial, lunch for two and full use of the facilities.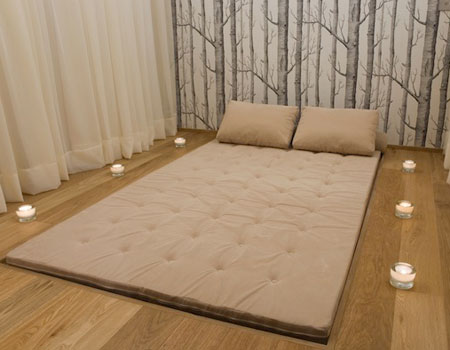 K Spa
Exclusive SpeKtacular spa day getaway at K Spa, K West Hotel
If you've been to Westfield on a Saturday, Shepherd's Bush might not strike you as the most relaxing part of the capital, but a short walk from the station, sits one of London's most stylish spas. K Spa at K West Hotel aims to provide guests with an attainable city alternative to dream spa destinations in places like Bali, and Thailand, and their SpeKtacular spa day is better than a long-haul flight any day. For £89.50 per person, you and a loved one will enjoy a back, neck and shoulder massage, a dry floatation experience, sun meadow experience, full use of the facilities (which include a snow paradise and sun meadow room to relieve the Seasonal Affective Disorder) and refreshments. Don't forget your snow boots.
The Athenaeum Spa
Exclusive spa day incl. treatment for two, Athenaeum Spa
Situated on Piccadilly, the Athenaeum spa provides a corner of tranquillity in the heart of Central London. A stone's throw away from Green Park station and Hyde Park Corner (and overlooking both of these gorgeous parks), this 5-star, family-owned hotel and spa is the height of London luxury, counting a relaxation room, wet area, hot tub, steam room and 465 acres of London parkland among its facilities. This summer, book in for an exclusive spa day for two and enjoy a 30 minute facial session, 30 minute massage and full use of the wet spa facilities for one hour.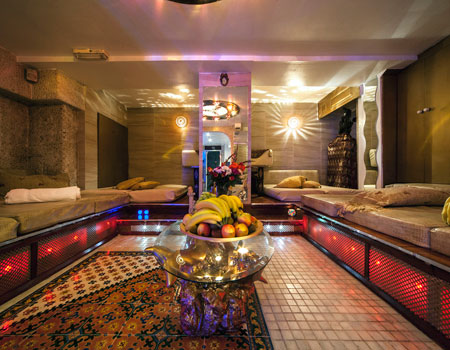 Casa Spa
Exclusive Turkish Bath experience for Two, Casa Spa
Located in Little Venice, Casa Spa is an exotic retreat on Edgware Road, specialising in Turkish Bath and Arabian Hammam experiences and a holistic approach to beauty. Escape the hustle, bustle and humidity this weekend and feel a million miles away with Casa Spa's exclusive Turkish Bath experience for two. You (and someone you feel comfortable removing a few clothes in front of) will enjoy a traditional Turkish bath experience, including a Hammam steam, full body exfoliation with traditional mitt, deep cleansing wash, gentle massage, use of the relaxation area and green tea.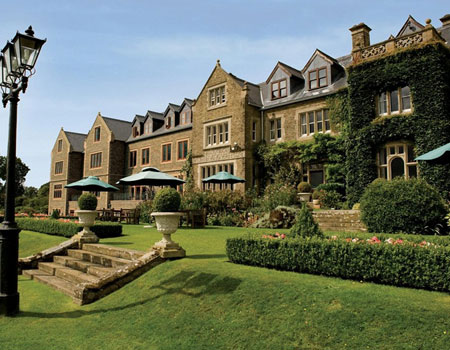 Macdonald Frimley Hall
Exclusive spa day incl. Bento box for two at Macdonald Frimley Hall
Ok, so it's a bit out of London, but the spa at Macdonald Frimley Hall in Surrey is well worth a bit of a drive. Located in Camberley, this idyllic retreat is the perfect place to relax, unwind and benefit from a little country air after a week in the capital. Take advantage of the stunning grounds, candle-lit treatment rooms, state of the art facilities and unique culinary offerings with the spa's exclusive two for one spa day. For just £37.50 each, you will both enjoy a 30 minute treatment (options include an Elemis deep tissue back massage, tranquilty scalp massage, Elemis taster facial, and lime and ginger salt glow), a light Bento box lunch and full use of facilities from 10am till 4pm.
Is it the weekend yet?