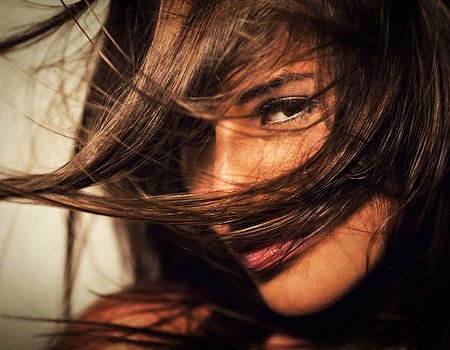 Picture the scene: you've just spent a good hour applying some 'easy to use' at home colour to your hair, you examine the results and find that the coverage is patchy, you've somehow managed to turn your temples and ears a fetching shade of auburn, and your bathroom floor will never be the same.
Tricky though it may be, at home colouring does have its perks – namely not having to find a spare three hours to spend in a hairdresser's chair – but it rarely looks as good as when done professionally. Ok, it never looks as good. So when you can't afford to spend the time or the money on your 'do, how do you get salon-worthy colour at home? The brilliant new service from Bar Hairdressing provides the perfect compromise.
Understanding that hair colouring can be a difficult process for us non-professionals, the expert team have devised a new service that can help their clients without doing all the work for them. For £9.90, the at home colour service invites customers who want to try colouring their hair themselves to come to the salon for a consultation and tutorial (during which customers are shown how to apply colour evenly), and leave with a specially mixed, personalised dye kit.
The service not only takes the hassle out of the application process, it also makes it easy to find your perfect shade, by creating a hair profile based on a series of quick questions on things like skin tone, natural hair colour and even preferred jewellery colour.
Once you've completed your profile, you are shown the colours that you can realistically achieve right now, so you can be sure you'll get the perfect colour at home. Once you've chosen the colour for you, the experts at Bar will mix it up for you there and then – much better than spending hours frantically comparing boxes in the hair colour aisle.
Located in Clerkenwell, Bar Hairdressing is a hairdressing go-to for city workers, celebrities and the odd 'East End barrow boy'. Famous in the area for its laid-back atmosphere, impressively stocked bar and exceptional team of stylists, this is a salon that likes to do things a bit differently, and their new service promises to continue this legacy.
Take a look at their venue page where you can book a home hair dye consultation and tutorial now, as well as haircuts, salon colouring, blow dries and more.