As anyone who has found themselves in the vicinity of Oxford Circus on a Saturday, Tuesday, or any day ending in 'y' will know, it's not a place you typically associate with relaxation or tranquillity. In fact, upon visiting this very busy corner of the capital many sightseers and shoppers report more negative emotions including stress, frustration and — if you happen to pop into Topshop on a weekend day — outright panic. Well venture a little further along Oxford Street and you might come across Jade Angel at Czaro, a calming and cosy salon that just happens to be our pick of the week…
The spa
Like most of the best finds in the capital, Jade Angel is a little hidden away. Located within popular hair salon Czaro on Wells Street, Jade Angel sits halfway between Oxford Circus and Tottenham Court Road. Make your way towards the back of the salon (past the hordes of women having Brazilian blow-dries) and down a set of stairs and you'll find yourself in a cosy, yet modern space complete with a comfy leather sofa, candlelit treatment rooms and more nail polish than you can shake a stick at.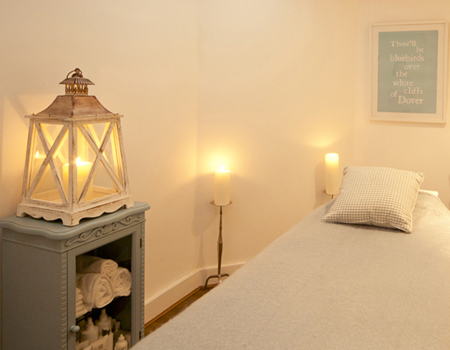 Treatments and facilities
Within this space you're also likely to find Jade herself who, with more than 15 years in the beauty industry is one of the fastest, friendliest and most precise manicurists we've ever come across – and we've met a few. Jade and her expert team offer everything from a basic manicure and pedicure using Essie polishes, to creative nail art designs on silk extensions - fancy.
But it's not just nails. Jade Angel offers everything that stressed, wind-swept shoppers could hope for, from quick fixes like eyelash extensions and spray tanning to more indulgent pampering like Crystal Clear microdermabrasion and a 'Body Bliss' package (including a full body massage and luxury facial for just £90).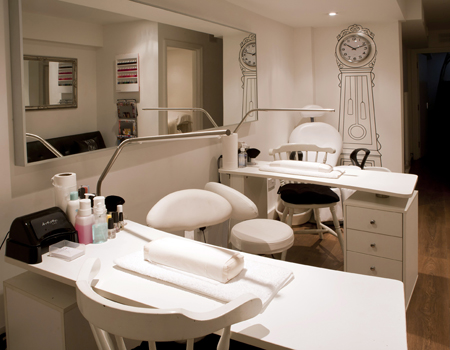 .
Thanks to their central location, the team at Jade Angel are well aware that it's not always easy to fit a bit of me-time into a hectic day at work or among the crowds. Fortunately they offer among their quick fixes condensed massages (including 30-minute back and shoulders for just £35) that are perfect for squeezing into lunch breaks. If you have the time, however, the team are dedicated to finding the right treatments for their customers, for example offering consultations before facials to find a treatment that will suit personal skincare needs and achieve maximum results.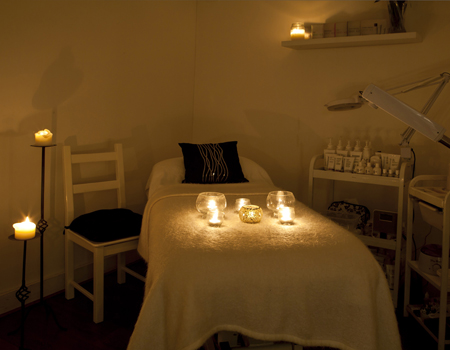 Treat yourself
With Christmas shopping on the horizon, a trip to London's busy and bustling Oxford Street may well be on the cards. Take the stress out of it (and give yourself a little gift while you're at it) by taking a look at Jade Angel's page where you can book treatments now.