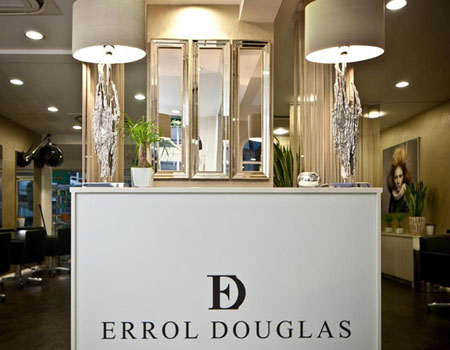 We're in the second week of 2014 now and the novelty of that 'fresh start' is beginning to wear a little thin - not to mention the 'January Detox'. The weather has put paid to your running plan, your Positive Mental Attitude didn't make it past the third, and you're dying for a biscuit. Don't give up on 2014 just yet, there are easier ways to have a fresh start. Say, for example, a new 'do... Whatever your hair-type, and whatever the new look, we know a place where you're sure to emerge feeling like a brand new and improved you. Keeping with the whole 'new' theme, we'd like to introduce you to one of the most recent additions to Wahanda, Belgravia's fabulous Errol Douglas…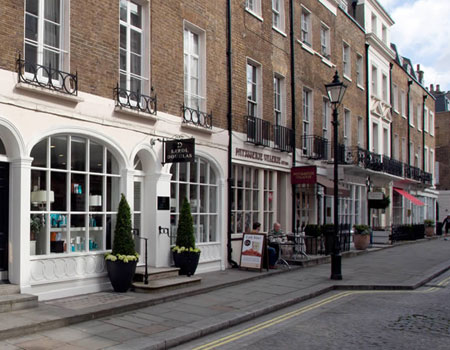 Errol Douglas, Belgravia
The salon
Located in one of the most affluent parts of the capital, the internationally renowned Errol Douglas is a stone's throw away from Knightsbridge station or a short walk from Hyde Park Corner. Inside the décor is chic and glamorous, classically stylish with the kind of extravagant touches that you might expect from one of the world's most influential hairdressers (including a luxury stateroom for private - we're guessing celebrity – clients).
Awarded an MBE in 2008 for education and services to the hairdressing industry (and elected President of the Fellowship for British Hairdressing last year), Errol Douglas's skills and vision are famous throughout the industry, which is why his loyal customers travel from all over the world to pay his salon a visit.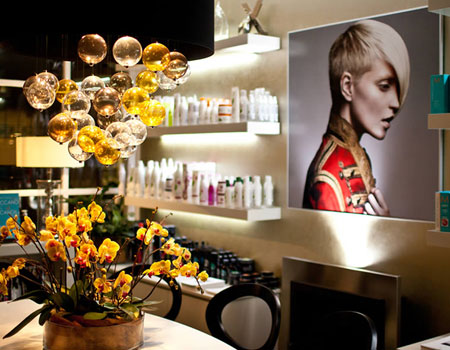 Inside the salon
Treatments and facilities
Accredited with 'International Technical Excellence', Errol Douglas (the salon) is proud to look after every hair type at the 'very highest level of technical and artistic ability'. The expert team consists of stylists specialising in the different needs of European, Afro and 'International' hair.
Catering for the assorted needs of all hair-types, this salon has one of the most extensive hair-related treatment menus we've ever come across, including afro extensions, gel twists and texturising, vegetable colouring, permanent waving, hair pieces and an expert 'updo' service. And those are just for starters.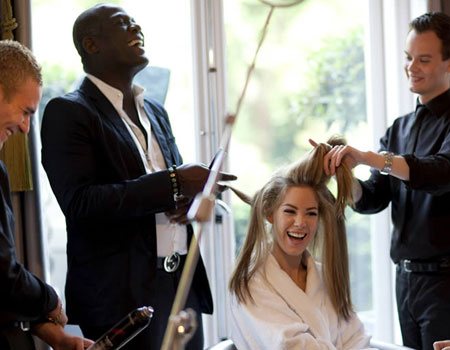 Errol at work
The UK and Ireland Ambassador for Moroccanoil, Mr Douglas is clearly all about the hair. However, knowing that some occasions call for more than just fabulous hair, the salon also offers an expert makeup service (including Bridal makeup, express makeup and application lessons) as well as manicures and pedicures to complete a polished new look.
Treat yourself
How's your 2014 going so far? Have you bagged your dream job yet, or successfully stuck to your Beyoncé-inspired vegan diet? Don't despair, a new you (or at least a new 'do) is just around the corner. Take a look at the Errol Douglas venue page where, no matter your hair, you can fulfil resolutions by booking a hair revolution right now.