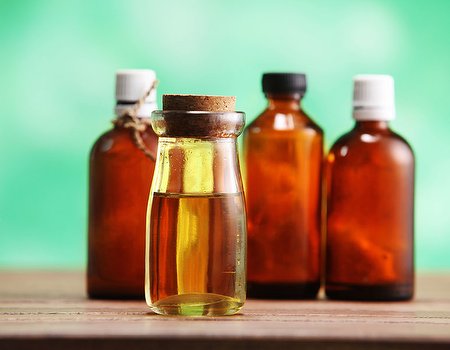 Congratulations all, we've made it through January. It was long, it was grey, it was frugal, but as of this weekend it's finally over. We don't know about you, but after five weeks of feeling skint we could really do with a treat. You may have noticed during your post-Christmas window-shopping that beauty oils are having a bit of a moment and with one for every body part and every price point, we can see why. Here's our pick...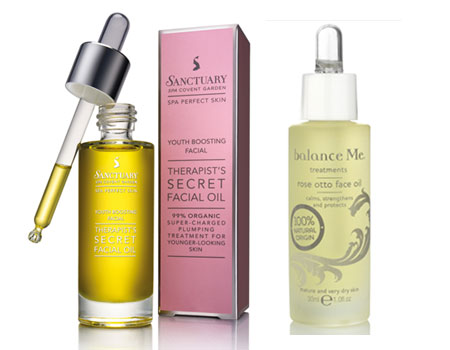 For the face
Moisturising
Treat – Sanctuary Therapist's Secret Facial Oil: £17.50, Boots.com
For spa-worthy skin, you have to turn to the experts and no one knows more about skincare and facials than Sanctuary Spa. The 'secret step' in the spa's famous facials, this therapist's oil has become a cult beauty buy, famed for its abilities to plump, strengthen and soothe the skin.
Luxury - Balance Me Rose Otto Face Oil: £32, balanceme.co.uk
A little pricier, the Rose Otto Face Oil by Balance Me is a life-saver for sensitive skin. Made with a blend of pure rose otto, palma rosa and rose geranium essential oils, this rosy elixir promises to breathe life into winter skin by stimulating cell production and restoring the skin's natural moisture levels. It gets bonus points for the gorgeous floral smell.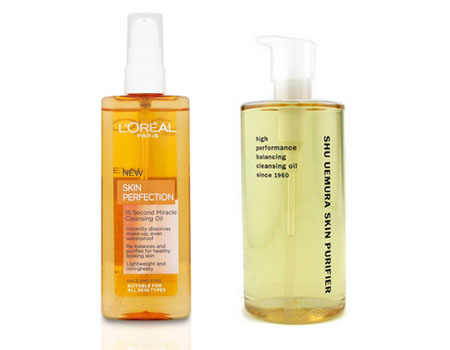 Cleansing
Treat - L'Oreal Paris Skin Perfection 15 Second Miracle Cleansing Oil: £7.99, superdrug.com
L'Oreal's 15 Second Miracle Cleansing Oil dissolves all traces of make-up and impurities, leaving skin feels perfectly clean, nourished and glowing without being greasy. Working to re-balance the skin's natural oil production, the light-weight 'miracle' oil promises to restore your skin's optimum levels of hydration. The real miracle? It's only £7.99.
Luxury - Shu Uemura Cleansing Beauty Oil: £29.50, shuuemura.co.uk
An industry favourite, Shu Uemura's purifying cleansing oil effectively removes all traces of makeup - even waterproof mascara. Suitable for dry, sensitive and yes, even oily complexions, it's the kind of product that will change your skincare regime for good.
For the body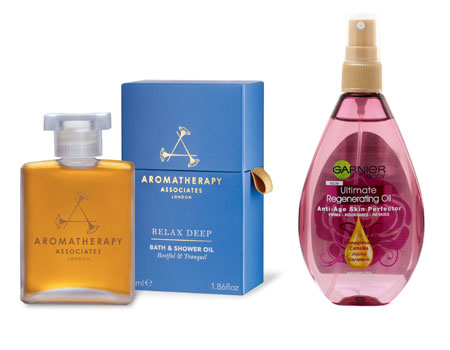 Treat - Garnier Body Ultimate Regenerating Oil Anti-Age Skin Perfector: £7.99, superdrug.com
Garnier's anti-ageing Regenerating Oil contains naturally derived pomegranate, camella, jojoba and geranium oil and vitamin E to nourish the skin and leave it soothed, plump and positively glowing. The best thing about this lightweight, non-greasy oil? It's a spray, meaning application is quick easy and, above all, mess-free.
Luxury - Aromatherapy Associates Deep Relax Bath and Shower Oil: £39, aromatherapyassociates.com
If you feel like you haven't stopped since Christmas, take a moment now to relax. No we mean really relax. Pour a capful of Aromatherapy Associates Deep Relax Bath and Shower Oil into your bath and sit back as the restful properties of vetivert, camomile and sandalwood soothe your mind, stimulate your immune system and nourish your skin.
For the hair
Treat – Mark Hill Miracoilicious Moroccan Argan Oil: £9.99, Boots.com
Made from 14 essential oils (including ylang-ylang, palmarose, patchouli and –of course – argan oil), this light oil promises to rejuvenate and rehydrate hair while eliminating frizz and speeding up drying time. Apply a small amount to the tips of damp hair before styling and enjoy smoother shinier locks – just in time for Valentine's Day.

Luxury - Leonor Greyl Huile de Leonor: £21.50, leonorgreyl.com Not to judge a book by its cover or anything, but you can tell from the bottle that this stuff is going to be good. Made from refined copra oil (processed from cold-pressed coconut kernels) and mongongo oil (from nuts found in the Kalahari Desert), this 'huile' hydrates, regenerates and restructures hair. Apply and leave on for ten minutes for an intense treatment then rinse out for silky, protected, glamourous tresses.
If you've had a particularly bad January and feel you're in need of something truly special, nothing is more relaxing than letting someone else do the hardwork. Find a facial, body treatment or hair conditioning treat near you and get ready to welcome February with open arms, gorgeous hair and glowing skin.