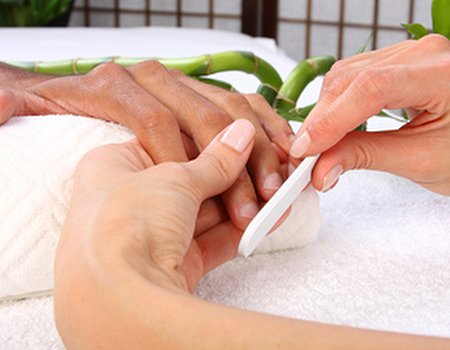 Earlier this year Simon Cowell made a revelation that shocked us all. No, we're not talking about illicit love-children, we're far more interested in his beauty regime. In an interview with the Radio Times he confessed: "I work out three or four times a week, I have Botox, take tons of vitamins and vitamin infusions – if you believe that these things work, you will feel better." 
Additional rumours reported that Cowell was also partial to regular colonics, intravenous vitamin injections and bathing in lemon milk. While a bit of vanity among the rich and famous is hardly surprising, the fact that Cowell is a man made his habits newsworthy (to the tabloids at least).
But further investigation has suggested that Simon Cowell isn't the only man to indulge in a little gentleman's grooming. According to a recent study by market researchers Mintel, sales of men's grooming products have risen 3.6% since last year and now add up to around £58million. The study also revealed that 42% of the men questioned regularly use moisturiser, 22% cleanser, 23% lip balm and 16% face wipes.
It's not entirely surprising then that men's cosmetic lines are also on the rise. In recent weeks we've heard about two new beauty launches that got us very excited... until we realised both were boys only. Firstly, one of our favourite spas the Mandara at Park Plaza, Westminster Bridge have introduced a range of male grooming services meaning lucky male guests can now indulge in six men-only treatments (including three different shaving experiences) and one rejuvenation package.
Here at Wahanda we like to encourage a bit of male beauty - grooming equality and all that - and besides, when it comes to spa treatments and beauty products we womenfolk are hardly deprived. However, when we discovered that the other upcoming makeup launch we had been excited about was also being reserved for the boys, even we were a little surprised.
This Autumn, luxury men and women's designer Tom Ford is set to launch a range of male-targeted beauty products. Keen to reassure the range would take a different direction to the previous women's collection (released in 2011), John Demsey, group president of the Estée Lauder Cos., described it to WWD as: "a serious, high-ticket men's grooming line with a couple of products with cosmetics benefits to be used in a very masculine way."
We know what you're thinking: "Makeup to be used in a masculine way, how does that work?" We're told that Tom Ford for Men is not about lipstick and guy-liner. It will be a cosmetic range that allows men to enhance their features in a natural way. Available this autumn, the range includes a selection of beautifying products including concealer, bronzing gel (which Ford apparently wears everyday) and a purifying face mask.
Ford told WWD "I know so many guys — gay, straight, whatever — who steal a woman's concealer and dab a little on their fingers when no one is looking". With his new range, Ford seeks to take men's grooming out of the shadows, rid it of its taboo and make it a part of an everyday routine. We like Mr Ford's way of thinking but would like to point out it's now been two years since the launch of his women's collection. Can we have another one please?