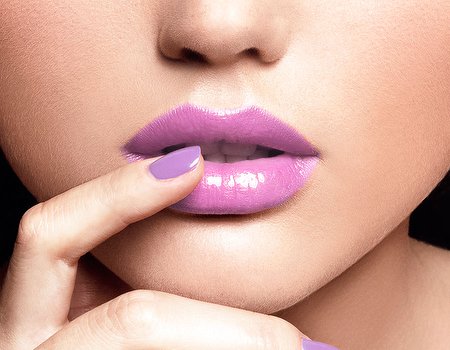 Every 12 months, colour agency Pantone predicts their colour of the year, sparking trends in the worlds of fashion, design and beauty. Last year it was a striking emerald and for 2014 it's 'Radiant Orchid'. Described by Leatrice Eiseman, executive director of the Pantone Colour Institute, as an "enchanting harmony of fuchsia, purple and pink undertones". The shade is feminine, flirty and fun, and, according to Pantone, it "enlivens the skin, making all who wear it feel more healthy and energetic" - sounds like just what we need. Did your January detox go awry? Boost your skin, energy and health the easy way with a dash of Radiant Orchid…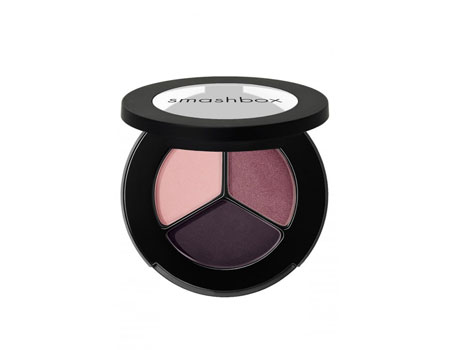 Smashbox Photo Op Trio in Megapixel
Eyes
Pink or purple eye-shadows can be tricky to pull off, but done right they can really make eyes pop – especially blue ones. Invest in a shadow trio - we love the Smashbox Photo Op Trio in Megapixel (£21) and L'Oréal Paris Colour Appeal Trio in Violet Crystal (£5.99) - and experiment with layering and shading to find the perfect colour to flatter your skin tone and eye colour. Both available from Boots.com.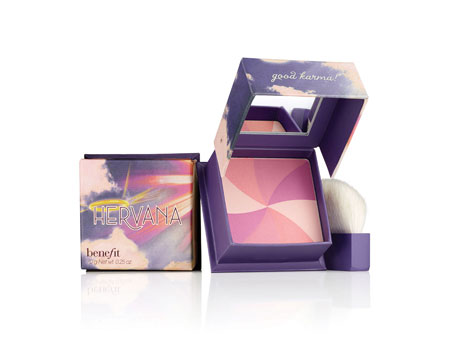 Hervana by Benefit
Face
Purple blusher might sound a little bit Lady Gaga, but subtle shades of pinky-mauve are great for warming the complexion (especially pale skin). Benefit's Hervana is a made up of four different shades (shell, peach, rose and berry) that combine to make a gorgeously fresh 'orchid blossom blush'. Available from benefitcosmetics.co.uk, £23.50.
Topshop Nails in Profound
Nails
Berry shades dominated nails last winter but for a springtime update (a little premature we admit) we'll need to lighten up. Fortunately there are plenty of pink and purple polishes around at the moment. For Radiant Orchid fingertips (there's something we never thought we'd say) try Rimmel 60 Second polish in Violet Accidule or Topshop Nails in Profound (£5) - the thoughtful shade of pink.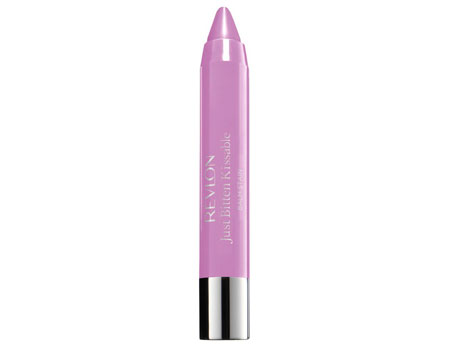 Revlon's Just Bitten in Darling
Lips
Not just a side effect of the Great British winter, purple lips are very much in vogue. While dark shades are very dramatic, brighter shades like Revlon's Just Bitten Kissable Balm Stain in Darling are fun and youthful. Or, if you're not quite ready to leave your recently awakened inner goth in 2013, Topshop's Lips in The Damned is somewhere between radiant orchid and brooding berry.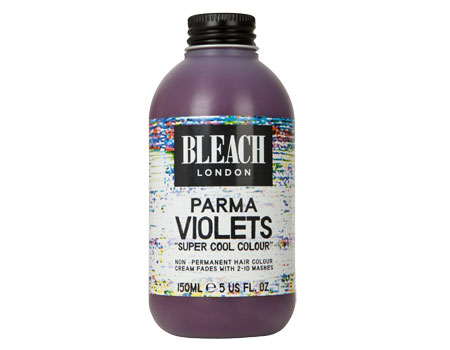 Bleach Super Cool Colours: Parma Violets
Hair
Thought purple blusher was a statement? You ain't seen nothing yet. Thanks to celebs like Katy Perry, Alexa Chung and Sienna Miller colouring hair shades of pink, purple and blue is officially chic. Try it yourself by adding some of Bleach's Super Cool Colours: Parma Violets (£5, Boots) to your ends. Or, for a wash out option – hey it doesn't suit everyone – rub in a bit of Kiko's newly launched hair shadow in Deep Lavender. Available from kikocosmetics.co.uk, £8.90.