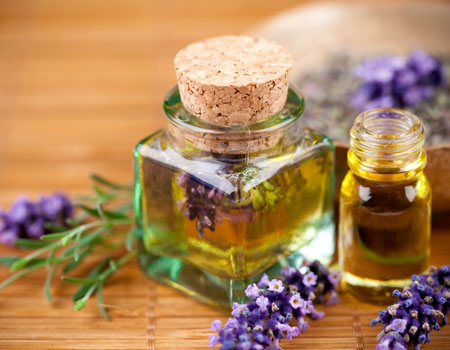 We all dread returning to work after a bit of a break, but once we're at our desk with a cup of tea, chatting about what you 'got up to' things are generally OK. Then four o'clock hits. You begin to feel tired, you can't concentrate (probably because you've just caught sight of your impossibly dull-looking skin) and begin regarding the person sneezing across the desk from you with suspicion. Before this first week back eats you alive, take a look at our natural remedies to see you through to Friday.
For tiredness/poor concentration
Step away from the coffee machine. A big cup of Joe might feel like just what you to perk up, but caffeine is only a temporary fix – not to mention a diuretic and contributor to anxiety. For a lasting boost with other benefits try ginseng or ginkgo biloba. Believed to improve the mood and boost the immune system, ginseng has also been shown to improve concentration. Similarly, ginkgo biloba is believed to improve cognitive performance (why it is used to treat early stages of dementia) as well as depression, performance anxiety and even PMS.
For dull skin
Cod liver oil might not seem like the most glamorous supplement on the market but packed full of omega 3 fatty acids and vitamins A and D, its benefits on dry skin, hair and nails are renowned. Beauty journalist Sali Hughes says her skin quickly begins to look dry if she scrimps on her eight capsules a day, but we've found that taking just one or two can have a noticeable effect. For any fish-phobes, dandelion tea, containing iron, calcium, potassium, magnesium, zinc and vitamin E, is also believed to benefit many a common skin complaint. Drink up!
For stress
If your return to 'real life' meant a full inbox and to do list far longer than your Christmas break, there's a chance you might be experiencing back-to-work-stress. Relax. Take a deep breath, put down that cup of tea/coffee/Red Bull and try sipping some lemon balm tea. Known as the 'herb of good cheer', this minty tea is known for its calming properties and is used to treat anxiety, headaches, mild depression and even period cramps. If it's not your cup of tea, try sniffing Frankincense essential oil, which has been used as a natural anxiety remedy for centuries.
For winter blues
As we understand it the only real cure for winter blues is a one way ticket to the Bahamas, but having spent all our money on gifts for other people – selfless we know – it's hardly in our January budget. Vitamin D supplements are a far more feasible alternative. The sun provides our main source of vitamin D, so it's hardly surprising that in these winter months many of us Brits can become deficient, leading to fatigue, painful joints, migraines and Seasonal Affective Disorder. We can top up our vitamin D levels with foods like oily fish and eggs or with a daily supplement. Hello sunshine, we missed you.
For a cold
It might sound like the kind of embarrassing noise you accidentally make when suffering from a stinking cold, but Echinacea is a daisy-like flower that has been used throughout history to help stimulate the immune system and ward off infection. Shona Wilkinson, Head Hutritionist at The Nutri Centre says:
"Not only can Echinacea be used by those suffering from colds, flu or coughs but also those who want to take something natural to support their immune system on an everyday basis to ward off illness.
"It has been scientifically proven that Echinacea is effective when used long term and can be taken on a continual basis with no need for a break. This is great for those who want to use it as a preventative natural remedy."
Runny noses are so 2013.