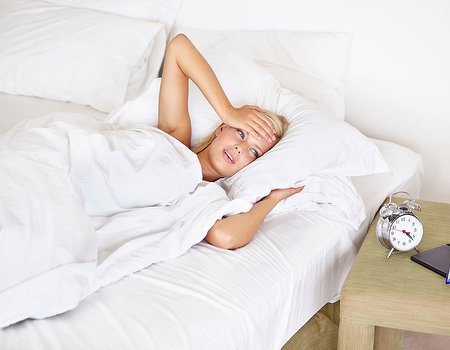 We love our jobs here at Wahanda Towers but even we spend a good portion of Monday to Friday looking forward to the weekend. After a long week there's nothing like having 48 whole hours to go out and do things or stay home and sleep. Needless to say, we don't take too kindly to losing one of these precious hours. We know the clocks going forward is to make room for more sunshine, but with British Summertime still a distant dream, we can't help but feel a little hard done by – not to mention tired. Feeling the effects of losing an hour? Here are five quick ways to perk yourself up. Look alive folks….
Drink up
Did you know that after lack of sleep, the number one cause of fatigue is dehydration? If you're feeling like you've lost an hour this morning bear in mind that feeling thirsty can encourage lethargy and make it difficult to concentrate. Make sure you drink your two litres of water a day - and put a couple of ice cubes in your glass for an instant refreshing pick me up. Be careful to steer clear of caffeinated drinks like tea and coffee that may give you a quick energy boost but will ultimately leave you tired and dehydrated. Switch to green tea for the next day or two and enjoy a smaller caffeine boost that will increase stamina and improve your sense of well-being without causing you to crash later. We'll drink to that.
Breathe deeply
Shallow breathing does not allow the body to get enough oxygen, meaning it has to work harder to do the smallest things. Taking a few deep breaths using your diaphragm immediately slows the heart rate, lowers blood pressure, and increases circulation, all of which help to provide more energy. When you feel yourself becoming tired, losing concentration or feeling stressed, taking a minute to yourself and really concentrating on your breathing can be a great way to wake yourself up. To breathe with your diaphragm, make sure your stomach expands with every inhalation. Hold the breath a few seconds then breathe out and feel ready to take on the world.
Beware sugar
If tiredness throughout the day has you reaching for a sugary pick me up, hold it right there. When we feel tired our body craves high-sugar foods like sweets and chocolate for a quick energy fix. While these foods will provide a burst of energy, the effects are temporary and leave us feeling even more tired. Stick to natural energy-boosting snacks like apples, bananas, dried fruit, nuts or strips of fresh veg with hummus. These sensible snacks will not only fill you up, they'll fill you with energy and won't leave you napping at your desk half an hour later – we hear that's frowned upon in most offices.
Get up, stand up
Or sit up rather. If you spend your day sitting at a desk with your arms in front of you, as the hours pass by you might find yourself slouching forward. Slouching is not only bad manners, it affects breathing, decreasing the flow of oxygen to the brain making you feel tired and less able to concentrate. Sitting up straight will immediately open your chest, allowing you to take in more oxygen and providing an easier pathway to the brain. In desperate times, standing up or walking around is even more effective. Moving your muscles encourages blood flow so when you find yourself really struggling get up and make yourself a cup of (green) tea.
Tapping
No not tap dancing – although it probably would wake you up. Emotional Freedom Techniques (EFT) is a practice often used in counselling which involves tapping different meridian points of the body to control or monitor emotions. The practice can also be used for an instant energy boost if focused on the thymus - the centre point at the top of your chest that lies just below your ribs. EFT practitioners believe this point is responsible for regulating energy flow in the body. When you're feeling tired, take a minute to yourself breathe deeply and tap this point repeatedly for a minute. It might be an idea to do this away from your desk to avoid questions... and Tarzan comparisons.