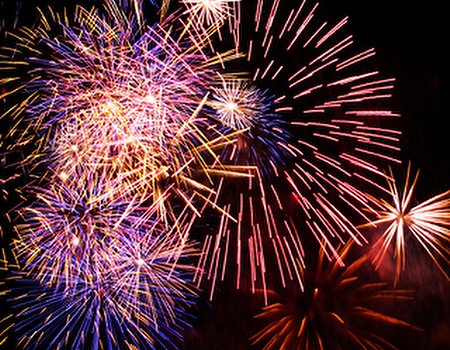 It's that time of year again, the weather's getting colder, clothes are getting cosier and, in anticipation of party season, makeup's getting a little festive. We're talking glitter, gold and all things sparkly. Forget all you learned about applying glitter when you were a twelve-year-old with a magazine freebie in hand, featured this year by the likes of Chanel and Galliano, glitter is on trend, elegant and just a little edgy. Just in time for Fireworks Night, here are some of our favourite sparklers…
Nails
Glitter nails have been big news for a while, and the festive season is about to give us the perfect excuse to try it out. We're still hoping that Ciaté's legendary limited edition sequin manicure will make a return, but in the meantime their gold flitter polish in Antique brooch is fulfilling our sparkly needs. At a first glance, this gold polish looks sort of rusty (hence the name), but closer inspection will reveal tiny flecks of pink glitter. The overall effect is very on trend, different to anything we've seen before and very very pretty. Available from ciate.co.uk for £9.
Eyeliner
If all out glitter isn't for you (hey, we can't all be Katy Perry) then a sweep of glitter eyeliner is one of the subtlest and chicest ways to add some sparkle to a winter outfit. Hot on Chanel's (presumably very high heels), there are a few around but our favourite comes courtesy of Urban Decay. Their Vintage Heavy Metal glitter liner is available in 7 shimmering colours (the pearly Distortion is our shade du jour), is easy to apply and doesn't shed glitter all over your cheeks. £13 from House of Fraser.
Body
Done wrong, there's something very nineties about sparkly skin, but a subtle sparkle is a great way to revive dull winter skin. Earlier this year natural cosmetics brand Caudalie launched Divine Legs, an extra light, tinted fluid that leaves skin looking nourished, a little bronzed and ever so slightly sparkly. Best of all, Divine Legs works by activating your skin's natural tanning process, meaning it is suitable for all skin tones, creating a natural glow that rinses off in the shower. Available from caudalie.com for £26.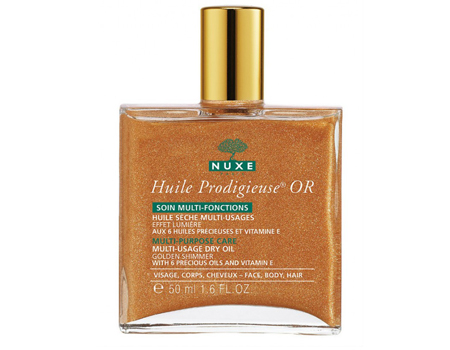 Face
Nothing says healthy, happy and beautiful like a glowing complexion, radiant skin and shiny hair. Nuxe Huile Prodigieuse Or promises all three. Made up of vitamin E and six precious plant oils (including St Johnswort, Sweet Almond, Hazelnut and Macadamia), this dry oil can be applied to the face, body and hair to nourish, repair and soften. Best of all, the tiny golden particles work to conceal imperfections while creating a subtle golden shimmer. Available from marksandspencer.com for £21.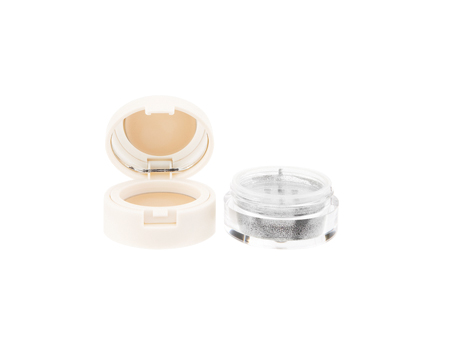 Eyes
After something little more eye-catching? Topshop's Glitter Eyes (£7) is a mini compact containing a mirror, priming cream base and fine pixel glitter dust. As anyone who has ever used loose glitter before will surely know, the practice is rather high risk – the risk being sparkly eyebrows, cheeks, elbows etc. Thanks to the gorgeous creamy base in this compact your glitter should stay where you put it, meaning you can go for a dramatic colour like the silver Ticker Tape without looking like you've been neglecting your cleanser.