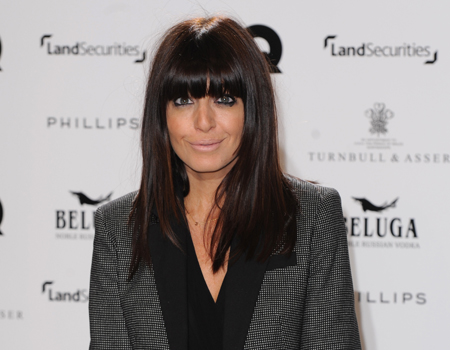 Image: David Fisher/REX
Blunt, sweeping or parted, each season has it's own fringe du jour and this festive season it's shaping up to be the somewhat controversial 'WinklesFringe'.
With it's own twitter account (@WinklesFringe) Strictly presenter Claudia Winkleman's signature fringe is full, dark, shiny and a bit 'in your face' (not to mention Claudia's). Despite being told to cut it by a few Twitter followers, it seems the nation love Claudia's fringe, with 22 percent of women voting it the most enviable celebrity fringe in a recent poll by haircare brand, Fabriah.com.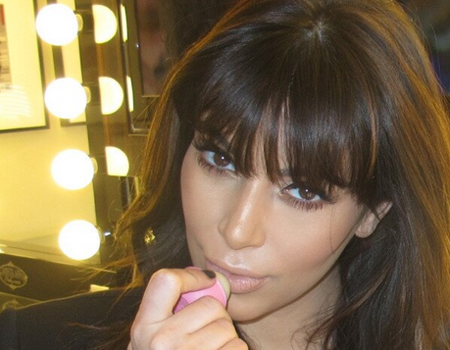 Image from @KimKardashian, Twitter
The poll asked 650 women to look at 10 fringed celebrities and vote for the one they liked the most. After the WinklesFringe came Kim Kardashian's sexy feathered 'bangs' which received 18 per cent of the vote, leaving Taylor Swift's heavy, eye-skimming fringe to claim third place with 15 per cent of the vote.
Other fringes that didn't quite make the cut (pun very much intended) included Millie Mackintosh's recent 'do, which came in seventh place (receiving seven per cent of the vote), Anne Hathaway's in eighth place (five per cent), and Florence Welch's fringe in ninth with three per cent.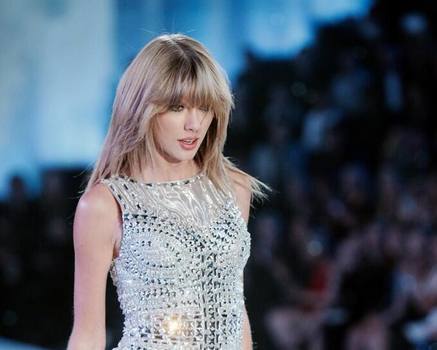 Image from @taylorswift13, Twitter
Francesca Davies, spokeswoman for Fabriah summed up the results of the poll, saying: "It's a simple fact, but a fringe can either make or break a hairstyle".
Davies agreed with the public's decision adding "When it comes to fringes they don't come much bigger and bolder than Claudia Winkleman's", before going on to praise fringe benefits (pun, once again, intended) in general: "You can use it to complement the overall hairstyle, à la Kate Middleton, or you can use it to make a statement, much like all the celebs chosen in our top ten."
Feeling inspired? Decide whether you're a Claudia, a Kim or a Taylor (and do let us know), then take a look at hairdressers near you and book yourself a face-changing, wrinkle-concealing and oh-so stylish set of bangs in time for party season.