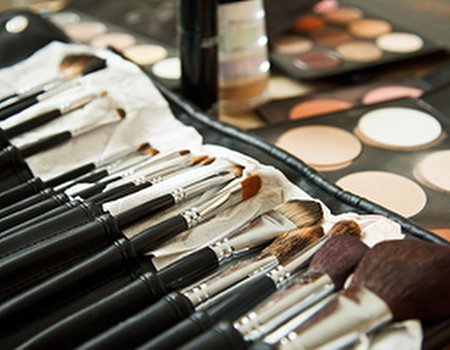 London Fashion Week excitement has reached an all-time high here at Wahanda HQ. In a bid to stop us nibbling away our beautifully manicured nails in anticipation, we've been having a look at the hottest beauty trends that have been gracing catwalks across the pond.
There are a few to choose from - some more daring than others (think blood-dripping nails at Prabal Gurung)- so we've picked out a couple of Wahanda faves that we wouldn't mind seeing on our own catwalks later this week.
Minimalist make-up
One of the most shocking looks debuted on the runways in New York was – drum roll please- the natural look. Ok, it's not the most spectacular look we've ever seen, but following some of the dramatic looks that dominated this year's autumn/winter shows (we're thinking of embellished eyebrows and goth chic in particular), it's rather refreshing to see so many fresh-faces for spring. With nude lips at Victoria Beckham, nude nails at Zac Posen and a natural glow seen at Helmut Lang and Diane Von Furstenberg, this look is light, feminine and - best of all - very easy to copy.
True blue
If you do fancy adding something a little bolder to your spring/summer look, go right ahead… just make sure that it's blue. Blue eye make-up is set to be huge next season, with the cool hue adorning eyes across collections. Our favourite blue-eyed boys and girls were seen sporting 'sunset lake'-inspired aqua at Derek Lam, but Altuzarra - who made blue sophisticated with a slightly darker shade - and Monique Lhuillier, whose mermaid-inspired collection saw models sporting electric blue eye-liner were also high on the list. Thought you only got the blues in winter? Think again.
The spring/summer parting
Ok, we'll admit it, we're feeling a bit confused. Usually Fashion Week beauty reports have us running to the bathroom, comb in hand ready to update our parting for a new season do, but New York has left us pondering; centre or side? While the centre-parting has dominated hair for the past couple of years, the side-part reappeared at some of this year's autumn/winter shows and we were half expecting it to take centre stage for the spring. But with names like Alexander Wang, Thakoon and Victoria Beckham all advocating the centre-parting and Hervé Léger, Derek Lam, Jason Wu and DKNY keeping it strictly sideways, we just don't know whose side to take. With the office divided, we're hoping the London shows provide us with an answer or else things could get pretty ugly here at Wahanda HQ.