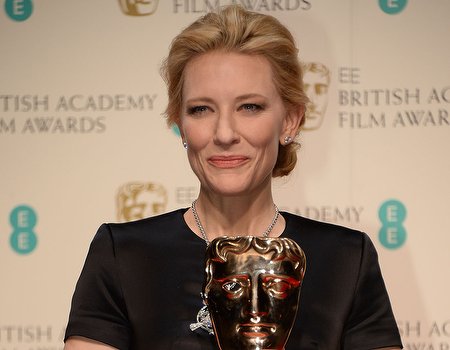 Image: Richard Young/REX
Attending Britain's biggest film and television awards calls for a certain amount of preening and posing, and this year's winners and nominees didn't let us down. We've rounded up a few of our favourite red carpet looks from Sunday's BAFTAs, and the nominees for Best Beauty Look are…
Cate Blanchett
Taking home the Leading Actress award for her role in Blue Jasmine, Cate Blanchett looked positively stunning (as usual) at this week's BAFTAs. Embracing her perfect porcelain skin, Cate looked radiant without a hint of bronzer instead highlighting her flawless complexion with a warm rosy peach on the lips and cheeks and softly swept back hair. A worthy winner indeed.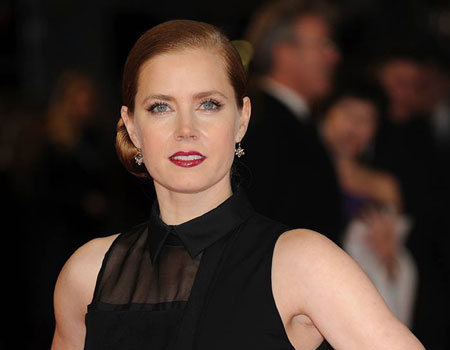 Image: facebook.com/bafta
Amy Adams
Opting for a similar hair up, black dress, impossibly-toned-arms combi, Amy Adams went for a slightly more dramatic look to La Blanchett, but we love both equally. While Cate kept her look soft and peachy, Amy did the opposite, emphasising her fair-hair and pale skin with deep red lips, copper-lined eyes and a neat, pulled back bun. Topping off the look with some deliciously dark nails, the Leading Actress nominee was just the right shade of vampy.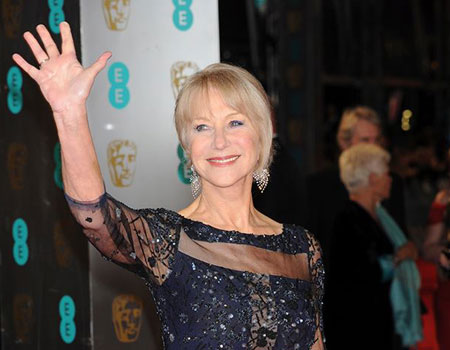 Image: facebook.com/bafta
Helen Mirren
We all lie about our age from time to time so we've come to the conclusion that Helen Mirren, who doesn't look a day over 50, must be fibbing about being 68. Putting it all down to lots of sleep (she told the Daily Mail in 2009 "I really try to sleep as much as possible. It's very important and, as you get older, it becomes more so"), Helen looked as elegant as always with ash blonde hair, natural lips and a dash of blue eye shadow. A true inspiration to us all - we're off for a nap.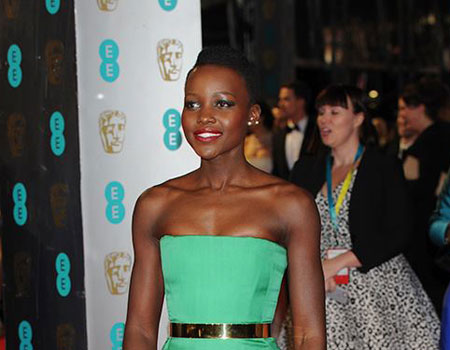 Image: facebook.com/bafta
Lupita Nyong'o
Despite missing out on the Supporting Actress award, all eyes were on newcomer Lupita Nyong'o on Sunday night. Keeping things simple with short hair, gorgeous glowing skin and bright red lips, the effect was at once classic yet modern and utterly striking. Proving you don't need to be dripping in diamonds to cause a stir on the red carpet, Lupita went for tiny studs and a very bare neckline. Of course it doesn't hurt that she's one of the most naturally beautiful people on the planet…
Image: facebook.com/bafta
Lily Allen
We're very much enjoying Lily Allen's return to the spotlight, especially when she brings this much colour with her. Supporting mum Alison Owens (nominated for Outstanding British Film for Saving Mr Banks) Lily Stood out from a sea of dark (but beautiful) dresses in this fuschia and orange creation. The feathered pink hair accessory might have been a step too far, but we love Lily's signature glossy fringe and winged eyeliner.