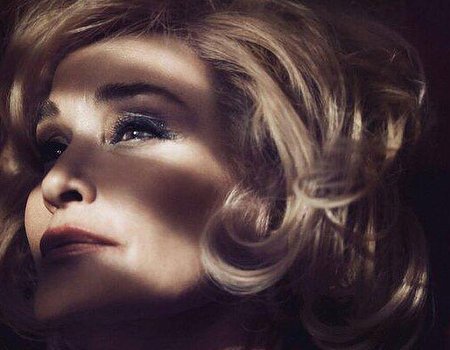 When two of the biggest names in the beauty industry Nars and Marc Jacobs revealed this week that they had each chosen a woman in her 60's to be the new face of their brand we were both surprised and delighted.
In an industry dominated by products that are designed to stop us from ageing, it will be incredibly refreshing to see Jessica Lange (64) as the new face of Marc Jacobs and Charlotte Rampling (68) modelling the latest collection from Nars Cosmetics.
Winner of two Oscars, two Emmys and five Golden Globes, actress Jessica Lange has had a full and varied career across almost 40 years and including roles in Tootsie and Blue Sky. Earlier this month she worked with Marc Jacobs for the first time when she provided the spoken word soundtrack for his autumn/winter 2014 show. Her first shot for the new campaign (above) was released this week on Twitter.
Although there are, as yet, no previews of fellow actress and former Vogue cover girl Charlotte Rampling's campaign for Nars, rumours are unfurling that she will feature in a black and white series shot by François Nars himself.
Speaking to WWD Nars described the Swimming Pool actress (who posed in just knickers and fur stole for Marc Jacobs at the age of 58) as "a natural beauty that feels strong, yet relatable".
He continued: "Charlotte's ability of transformation is unparalleled. Whether captured in pieces of artwork, through the lens of a magazine photographer or on film and the big screen, she has an amazing power to encompass a character."
"I remember [actor and writer] Dirk Bogarde referencing Charlotte's 'fabled look' because of the combination of her beauty and withering gaze," he recalled. "This is what makes her an endlessly watchable mystery."
We hope that the news suggests a more accepting attitude towards ageing and not fitting the industry 'ideal', but whether the trend is picked up by fellow beauty giants or not, it will be incredibly inspiring to see such accomplished women celebrated so publicly.
Image: twitter.com/MarcBeauty