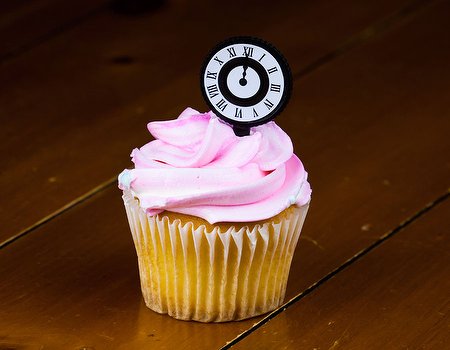 What's the toughest part of your day? The 7am alarm? That rush-hour commute? The moment little Jonny wakes five minutes into his afternoon nap? Well if you're currently on a diet, new research has revealed that the hardest time of day will probably be around 4.12pm.
According to research conducted by healthy eating campaigners Seasonal Berries, this is the time of day we are most likely to crave unhealthy food. If you're strong-willed this might not be a problem, but for forty-five per cent of us giving into afternoon snacking is the main reason we break our New Year diets.
The 1000 men and women surveyed named crisps, biscuits, cake and chocolate as the biggest temptations. Fifty-nine per cent said that other people make resisting these temptations even harder, with over a third blaming their partner and one in ten blaming colleagues for bringing unhealthy snacks into the workplace - you know who you are.
What to do?
Nutritionist Dora Walsh says: "At this point in the day, blood sugar can be low and cause you to crave sweet treats, but doing things like eating little and often throughout the day and having pre-prepared snacks can help."
Walsh suggests warding off cravings by snacking on fruits like berries. "They are very low in sugar and calories and are highly nutritious – just one cup of berries counts as one of your five a day. Their health benefits are numerous and diverse so I always advise my clients to eat berries to curb their hunger pangs, keep the weight off and maximize their health."
Dora also suggested the following tips to keep us on track (and out of the biscuit tin):
Prepare foods and snacks to take to work the night before so you won't be tempted to snack on high calorie foods
Snack often on low calorie foods like berries
Control your portion size making sure your meals and snacks aren't too big or too small. Portions should be the size of your two hands as this is roughly the same size as your stomach
Drink plenty of water through the day as people often confuse thirst with hunger
Another tip - from us, not Dora - is to adjust the time on your watch. Sure you might miss a couple of meetings, but when 4.12 rolls around you won't even know it.