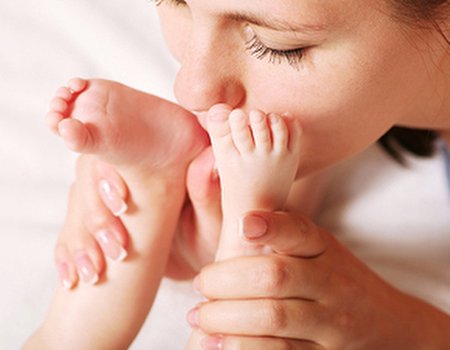 Unless you've had your eyes closed for the past couple of weeks, you'll probably have noticed that the royal family have been at the centre of two big news stories. First, there was the arrival of baby Cambridge (the future heir to the throne - you might have heard about it). Then, hot on George Alexander's tiny heels, came a nationwide backlash to the abundance of media reports, inspired by his birth, discussing, pressuring and even bullying new mothers into post-baby weight loss.
While some publications praised Kate for not 'hiding' her 'mum-tum' (causing outrage in women who – rightfully - resent the implication that a woman should conceal her post-baby stomach), others like OK! Magazine went full throttle brandishing their front page with "Kate's post-baby weight loss regime" the day after she'd given birth.
Outraged by the pressure being mounted on Kate just hours after she entered labour, women across the UK hit back via social media sites expressing their disgust and disappointment. Ex-Blue Peter presenter Katie Hill even called for her followers to boycott OK!, tweeting a picture of herself two months after giving birth with the words "New Mums. If the @OK_Magazine #Kate cover has made you feel bad, here's me 2 months post baby. YOU MADE A HUMAN! X"
The expectation that Kate should shed any signs that she was ever pregnant (other than the little person in the pram) is particularly concerning given that a study by Bio Oil (who have recently launched www.newbaby-newbody.co.uk to help support mums after birth) found that 28% of non-royal mums agreed that they felt pressure from the media to shape up quickly after childbirth. Although considering the multitude of stories praising celebrities for pinging back to their pre-baby shape (without mentioning the restrictive diets, gruelling hours in the gym or babysitting budget this requires) and the stick Kim Kardashian got for her weight gain, it's hardly surprising.
Furthermore, over a third of the women admitted that they had felt pressured by partners to regain their pre-baby bodies just one month after giving birth and a whopping 75% said they had received negative comments about their post pregnancy body – imagine having the British press on your case too.
The survey also found that in reality this 'ping' is more a case of gently easing yourself back into your old routine. Despite one in eight new mums expecting their bumps to disappear immediately, more than half of women said it actually took over six months to get back into their pre-pregnancy clothes - a point the likes of Katie Hopkins (former apprentice contestant and believer that "All working mums could be a size 8 like me if they put in a bit of effort. They're just lazy.") will no doubt disagree with. Back in reality however, 60% of women surveyed said they weren't prepared for the skin and body changes they'd experienced, and 70% of new mums think women need to be given better advice and support about their post-pregnancy bodies.
Kathryn Gutteride, Consultant Midwife & Clinical Lead at Sandwell and West Birmingham Hospitals commented on the findings:
"I find it concerning women are under unnecessary pressure at a time where their main priority, aside from their baby's wellbeing, should be how they're coping with the huge physical and emotional changes to their bodies. It's important that women realise that just as they took nine months to produce a full grown baby, it will take at least that long for them to regain some of their former shape."
We couldn't agree more. If ever there was a time to be excused for neglecting things like sit-ups and hair care (although K-Middy's post-baby hair was, of course, fabulous as always) it is following the birth of a child. This, thankfully, is the case for most of us non-royals and I have this on good authority: at this very moment my sister is in labour in Kingston hospital and, from what I have heard, she hasn't complained about her hair once. What is concerning though, is the fact that one in seven new mums admit they feel guilty about taking time for themselves in this initial three month period, with 13% feeling that they're not coping.
We all need an occasional 'time-out', but this becomes especially important following an enormous life-changing, body-altering, hormone-unbalancing and downright exhausting marathon like nine months of pregnancy and God knows how many hours of labour. Here at Wahanda we like to encourage a bit of me-time whenever we can, so whether it's a leisurely stroll through the park, a post-natal massage or a quick forty winks, new mums shouldn't feel guilt for taking time for themselves. So to Kate and any other new mums out there, worry about yourself a bit more and those headlines a bit less - you've earned it.